Discover what you are great at
Leverage what is unique about you to achieve greater results in your professional and personal lives
25,493,827 strengths identified with the HIGH5 strengths test
You are much more than one type out of 16, one hat out of 8, one letter out of 4. You are unique in your own way. Find out what makes you stand out and start living your best life.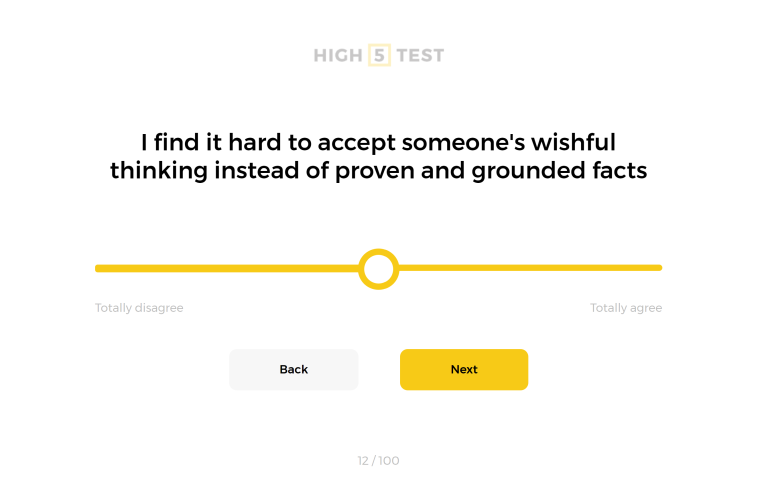 Take the HIGH5 strengths test
Reflect on your best self during a 20-minute scientifically validated psychometric test, and discover your top 5 signature strengths – what you are great at, what you are energized by and what gives you a sense of meaning.
Apply your results in practice
HIGH5 results are immediately actionable. With hands-on development insights, watch-out areas, best partner recommendations, and career suggestions, you will put your results into practice in no time.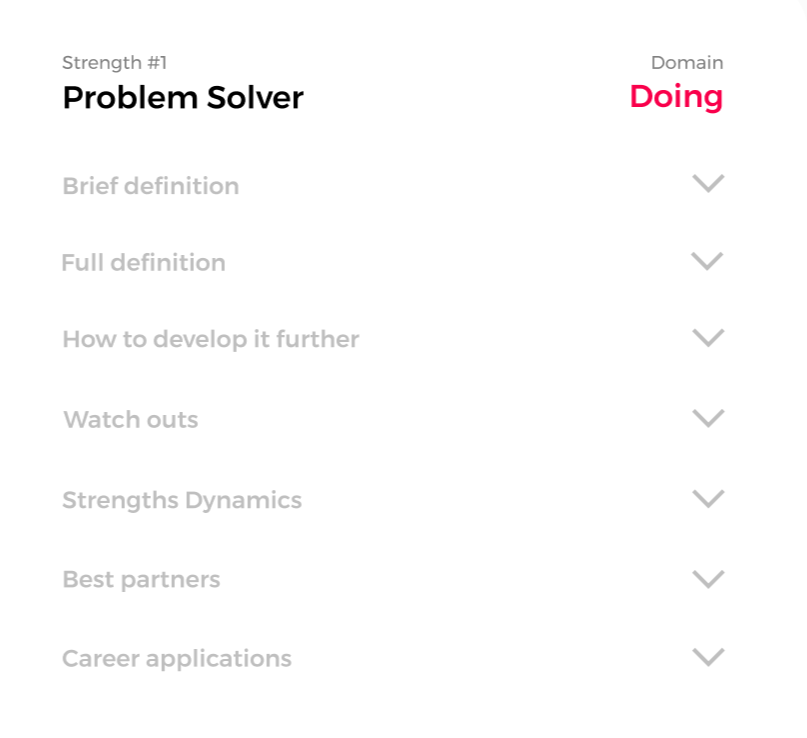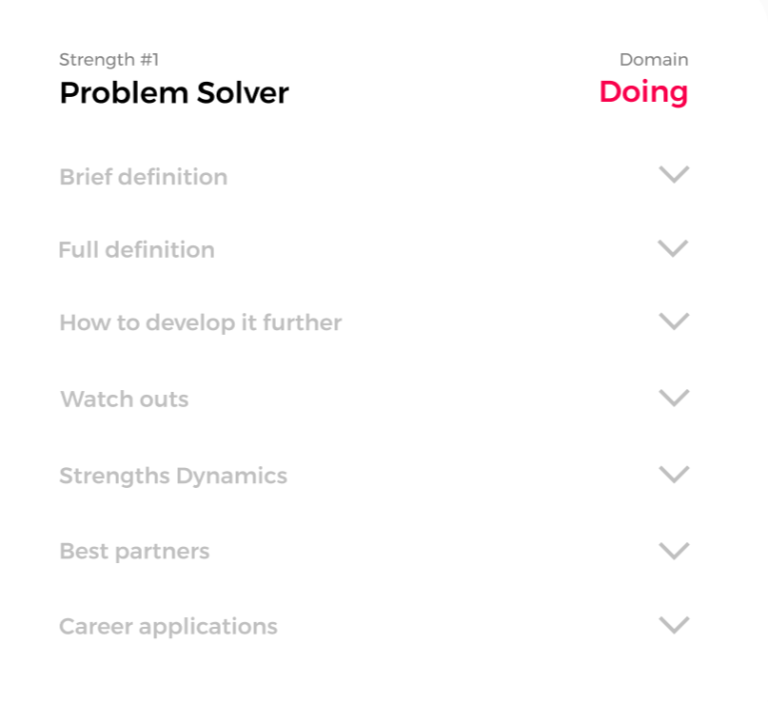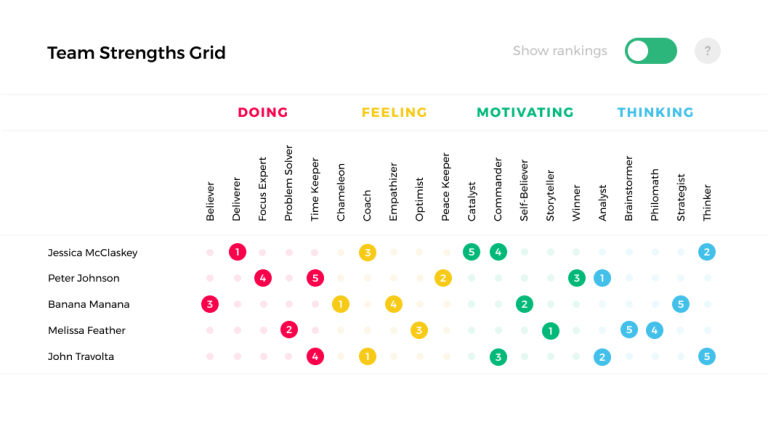 Connect with friends & colleagues
Discover what others are great at and gain insights on how both you and they can bring out the best in each other. Create teams on the HIGH5 platform and take your teamwork to a new level by unlocking hidden talents and minimizing your team's performance risks.
Go beyond the strengths test
HIGH5 platform ensures your positive change does not end with just taking the test. Discover the full range of HIGH5 tools for every stakeholder.

Learn how to use your strengths to achieve personal and professional goals.

Discover how to create high-performance teams and grow their performance.

Create a strengths-based culture where every person can be at their best.

Become a strengths champion and help your clients succeed at work
Leaders from 90% of Fortune 500 use the HIGH5 platform every day