How to unlock your Team Strengths Report
Now you can add your HIGH5 strengths to your Linkedin profile to set yourself apart from the crowd and to attract the best opportunities. Here is an easy step-by-step guide on how to do it.
Boost your profile views up to 6x by adding your certified skills, according to LinkedIn.
Become known for your strengths by sharing them with your professional network.
Attract opportunities you wished for as recruiters find you for what you are great at.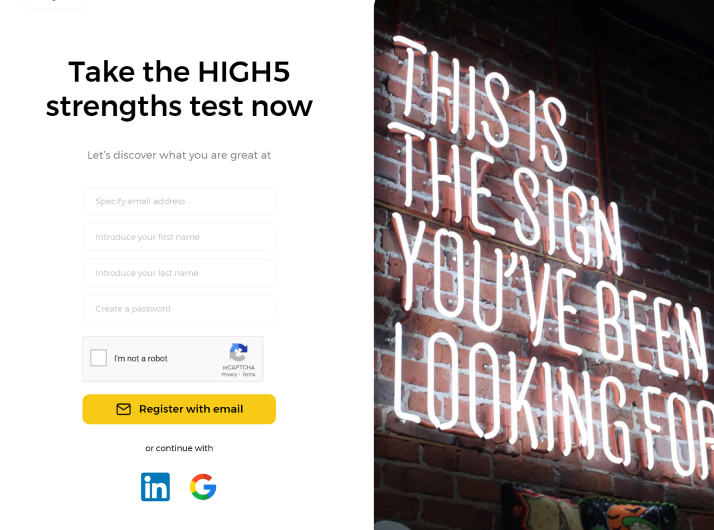 If you have not taken the HIGH5 strengths test before, the first step is to complete the assessment. Head to test.high5test.com/registration and create an account. If you have already taken the test before, you can proceed with logging in to your existing account here – test.high5test.com/login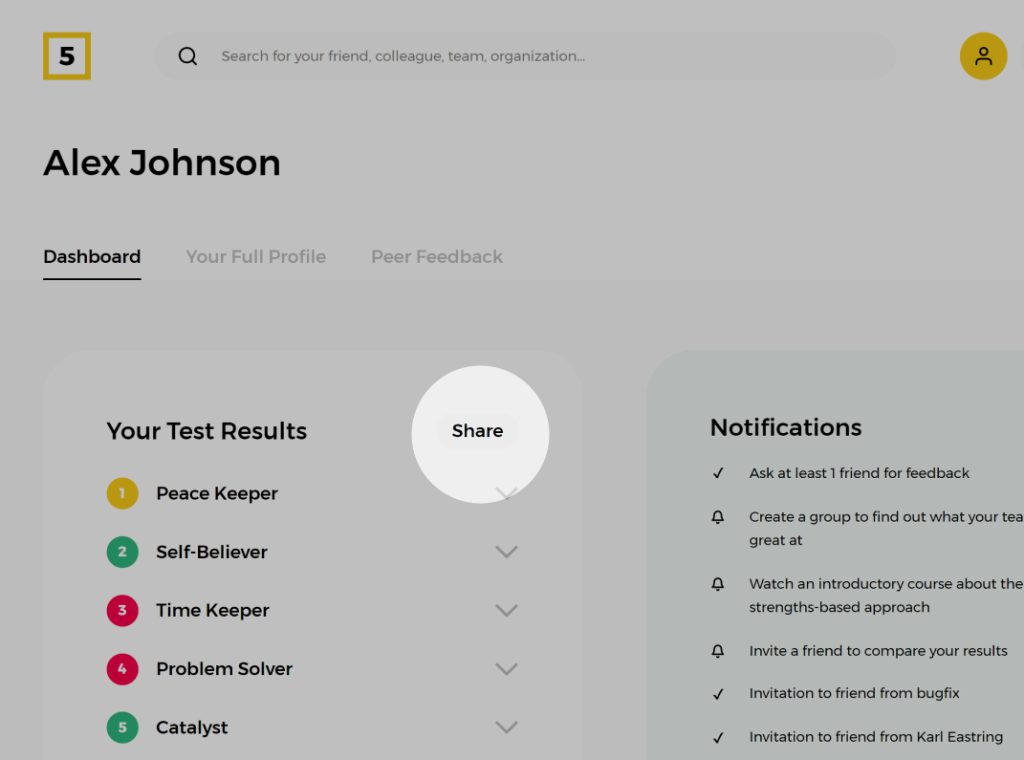 In your dashboard, click on the 'Share' in the top right corner of the 'Your Test Results' block.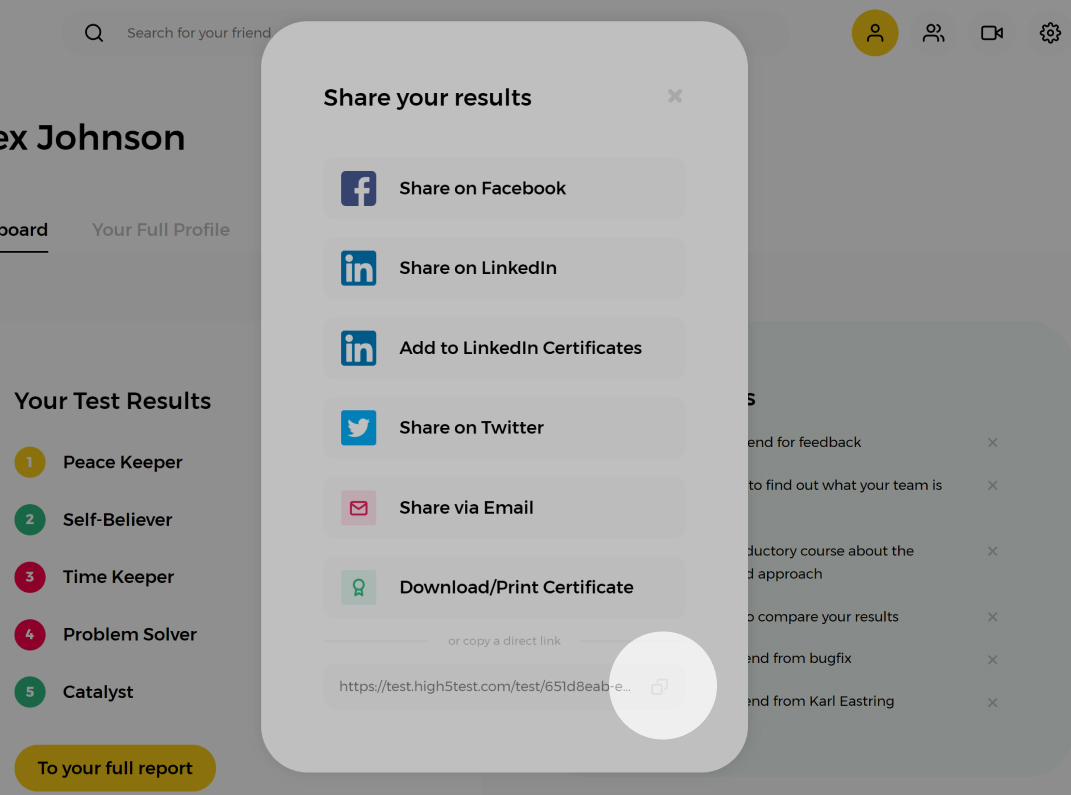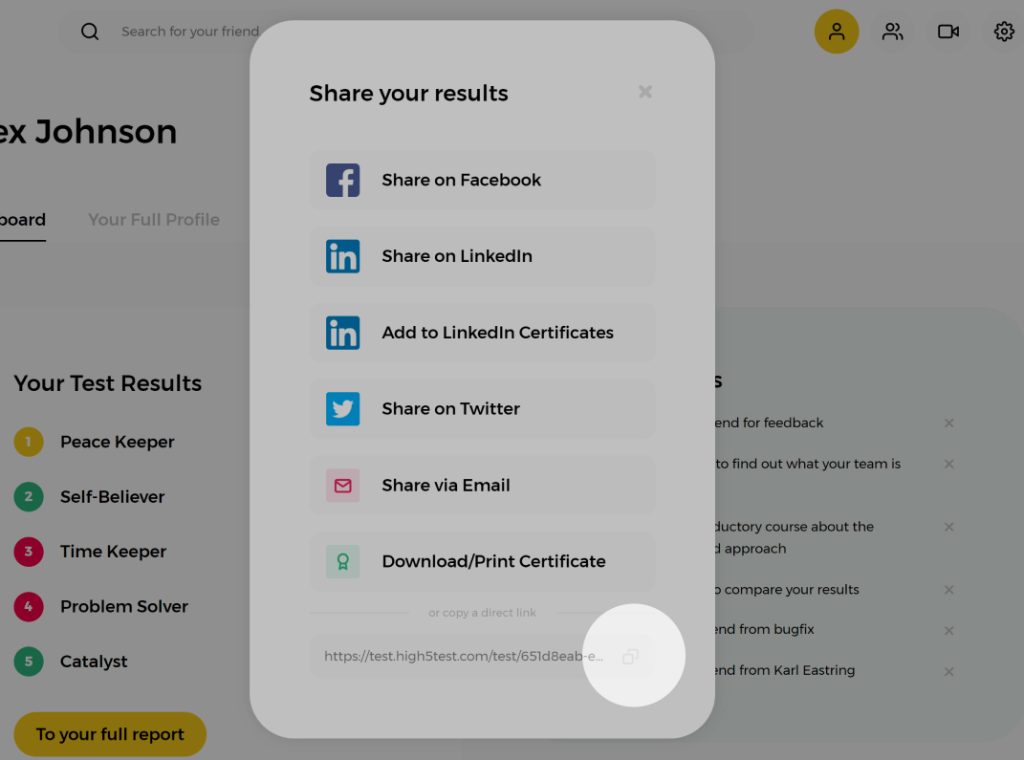 'Share your results' popup will appear – in the bottom of it, please click on the copy icon next to the URL. This URL is an external link to your results. People opening it will not be asked to log in and will simply be able check your results. 
Please note: this URL is not the same as you see in your address bar of the browser. If you copy an address you see in the address bar, no one will be able to see your strengths when you share it externally. Therefore, please follow the instructions to copy the link as demonstrated.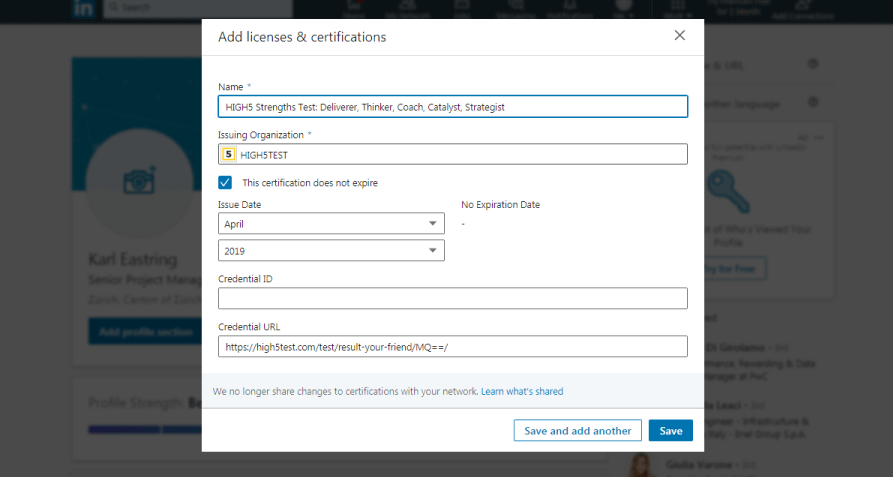 Paste your unique strengths certificate URL in the credential URL field. Add additional information following the format suggested below. You can also consult an example of the filled out form. Don't forget to save the certificate in the end.
Name: HIGH5 Strengths Test: [Your Strength #1], [Your Strength #2], [Your Strength #3], [Your Strength #4], [Your Strength #5]
Issuing Organization: HIGH5TEST
Issue Date: Choose the month/year you took the test in
Expiration: Check the option "This certification does not expire"
Credential ID: No need to fill in
Credential URL: Paste the URL of your strengths certificate, which you copied in Step 3.

Congratulations, you should see your strengths test displayed in your LinkedIn profile. Click on "See Credential" to double-check that it is linked correctly.