Are you looking for a job in a bank but don't know what the typical interview questions for a bank teller are?
Preparing for this type of interview can be daunting, especially if you're unsure what questions the employer might ask. Bank teller interview questions can vary based on the hiring manager's desired skills and qualifications, but there are some common ones that most employers will use to evaluate potential candidates.
We've compiled some of the most common bank teller interview questions so that you can go into your following interview feeling prepared and confident.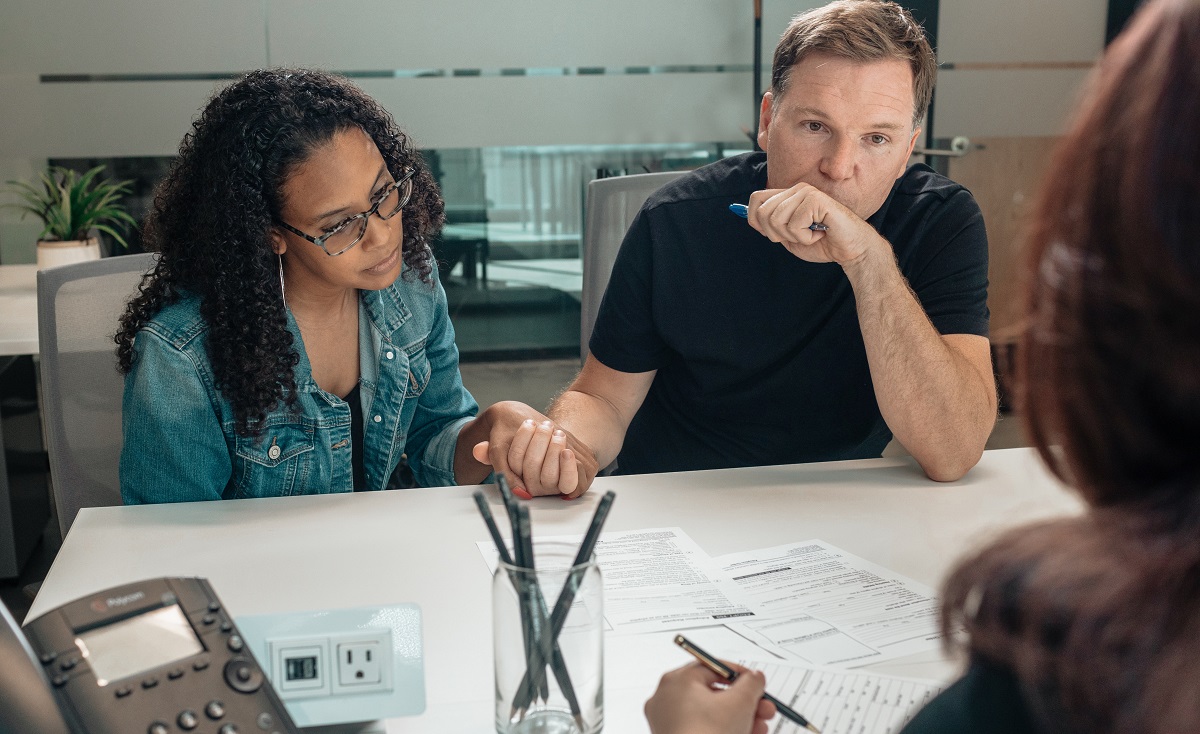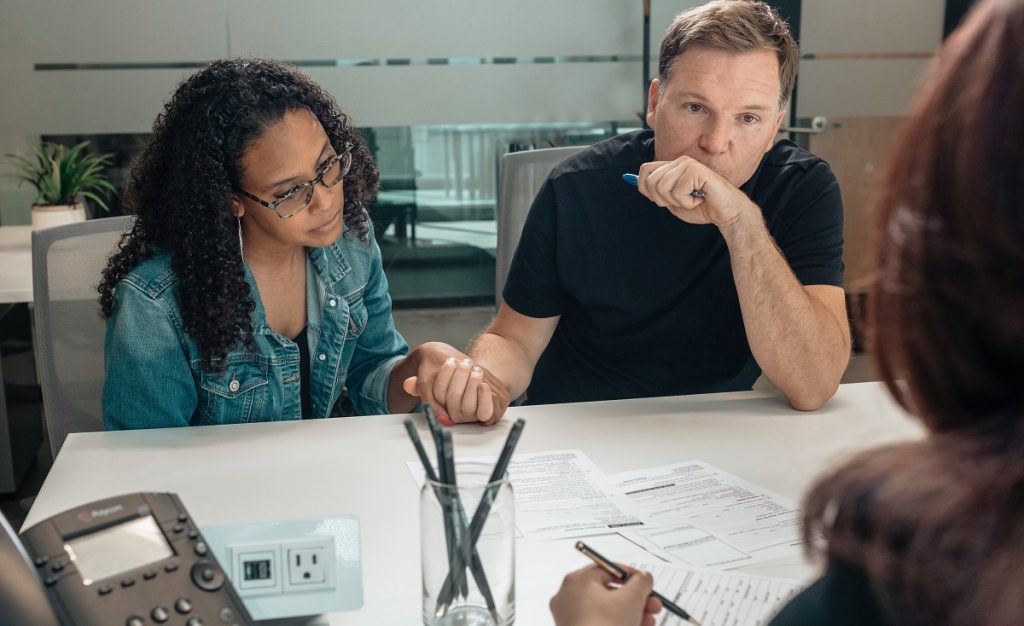 With our help, you'll be able to quickly answer any question and show off your knowledge about the banking industry's best practices.
What are employers and hiring managers looking for when interviewing people for a bank teller?
Knowing what skills and qualifications employers are looking for is key to success when interviewing for the job. Employers typically look for applicants with the following skills.
1. Detail-oriented
Paying attention to the small details of customers' transactions is essential for bank tellers. Employers will want to know that you can accurately interpret and record information while paying close attention to the customer's needs.
2. Resilience to stress
Working as a bank teller can be high-pressure at times, so employers want to see that you have strong problem-solving skills and the ability to stay calm under pressure.
3. Customer service skills
Bank tellers need excellent customer service skills to help customers with their banking needs. Employers will likely ask questions about how you handle demanding clients or situations and how you deal with an angry or frustrated customer.
4. Time management skills
Bank teller positions are fast-paced, so the ability to quickly and efficiently manage your time is an essential skill employers look for. Employers may ask questions about how you prioritize tasks or handle multiple customers at once.
5. Communication skills
The ability to effectively communicate with customers is essential for bank tellers. Interviewers will want to know that you can listen carefully and provide clear answers while ensuring customer satisfaction.
6. Accountability and organization
Bank tellers must be highly organized to record customer transactions and maintain security protocols accurately. Employers may ask questions about staying organized and accountable when dealing with customer information.
7. Problem-solving skills
Most banking issues require quick and practical problem-solving skills. Employers want to know that you can think on your feet and come up with creative solutions if needed. They may ask questions about how you handle difficult situations or complex customer requests.
15 Bank Teller Interview Questions
Let's now explore some of the most common questions you can expect during an interview for a bank teller position. For each question, we provide you with the meaning and why employers might ask you this question, along with a model answer.
1. Could you discuss your experience with financial management and banking software systems?
This is important because employers will be able to assess your knowledge and ability to use various software programs related to banking transactions.
Model Answer:
I have experience using various financial management and banking software systems, including Xero, QuickBooks, and Microsoft Excel. Additionally, I have worked with the popular customer relationship management software Salesforce and other related programs.
Moreover, I have experience with the banking software used by my previous employer. I am comfortable learning new systems, so I would be happy to learn and use the banking software you prefer.
2. As a customer, if I were making my usual deposit into my account, how would you explain the advantages of our bank's new product?
This question assesses your ability to understand and explain a new product or service from a customer's perspective.
Model Answer:
If you were making your usual deposit into your account, I would first explain the features offered by our bank's new product. For instance, this product provides low-cost access to an array of investment options such as stocks, ETFs, and mutual funds. It lets customers quickly move their money between investments without paying extra fees. Additionally, this product can help you diversify your portfolio and make better decisions when investing your money.
3. To what extent have you managed high volumes of money?
This question assesses your ability to handle large amounts of money that come through a bank teller's window daily.
Model Answer:
I have extensive experience managing large volumes of money. As a bank teller, I handled deposits and withdrawals from customer accounts totaling several thousand dollars daily. I was able to process transactions accurately and in an efficient manner while adhering to all security and compliance procedures. I am confident that my experience in this area would be an asset to your bank.
4. On a scale of one to five, how would you rate your effectiveness in fulfilling job duties during peak service hours? Can you provide an example of your performance under these conditions?
This question assesses your ability to handle peak customer demand in a fast-paced work environment.
Model Answer:
I would rate my effectiveness in fulfilling job duties during peak service hours as a five out of five. During my previous role as a bank teller, I managed high customer volumes while ensuring their transactions were completed accurately and quickly. For instance, one day, I had to work a line of 15 customers with varying degrees of complexity. Despite the pressure, I could process all transactions in less than an hour while maintaining accuracy and providing friendly customer service.
This example highlights my ability to perform efficiently under peak conditions.
5. As a bank teller, how do you stay energetic and motivated while managing repetitive and sometimes monotonous tasks?
Employers ask this question to understand how well you handle mundane tasks.
Model Answer:
I utilize a few strategies to stay energetic and motivated while managing repetitive tasks. First, I break up my day into manageable chunks so that each task only takes a limited amount of time. Additionally, I reward myself with daily breaks to keep my energy levels up. Finally, I remind myself that every customer interaction is essential and has the potential to make someone's life a little easier — this helps motivate me when dealing with monotonous tasks.
6. What are the traits of exemplary customer service, and how would you exemplify those qualities as a bank teller in your daily work?
This question allows employers to assess how well you understand customer service principles.
Model Answer:
The traits of exemplary customer service include excellent communication skills, attentiveness to detail, and an understanding of customer needs. As a bank teller, I strive to embody these qualities in my daily work by actively listening to customers' questions and concerns, providing accurate information in a friendly manner, and proactively identifying opportunities to make their experience more efficient or enjoyable. Additionally, I always look for ways to go above and beyond for customers — whether by offering helpful tips or taking the extra time to explain complex topics.
7. How can you explain to customers that some procedures involving more complex transactions may take more time?
This question allows employers to understand how well you can manage customer expectations.
Model Answer:
When explaining that some procedures involving more complex transactions may take more time, I always try to be as transparent and patient as possible. First, I make sure to let the customer know that the process might require a few extra steps for us to ensure the accuracy and security of their data. Additionally, I provide frequent updates on the progress of their transaction so they are not left feeling uncertain or frustrated. Finally, if there is anything else I can do to speed up the process, such as providing additional documentation or clarifying details, I inform them of these options, so they feel empowered. My goal is to maintain customer satisfaction while adhering to the necessary protocols.
8. Have you had the opportunity to instruct new bank tellers? If so, how did you assist them in transitioning into their role?
This question allows employers to understand your experience in teaching and mentoring others.
Model Answer:
Yes, I have been able to instruct new bank tellers. My approach was gradually introducing them to all aspects of the job and providing ongoing support throughout their transition. Initially, I would focus on familiarizing them with relevant policies, protocols, and security measures, covering operational tasks and customer service expectations. As they progressed, I would pair them with more experienced team members so that they could observe and ask questions in a real-world setting. Finally, I provided consistent feedback and encouragement along the way so that they could continually improve their skill set.
9. How do you authenticate the validity of cash and checks? Have you ever encountered a fraudulent review before?
This question allows employers to understand your knowledge of fraud prevention techniques.
Model Answer:
When authenticating the validity of cash or check payments, I always use the latest verification technology and best practices. Depending on the specific transaction, this may include verifying the customer's identity against official documents, scanning bills for counterfeit markings, or using electronic payment systems to ensure funds availability. As for fraudulent checks, I have had some experience identifying them through discrepancies between the payer's signature and records and the conflicting information provided. In all cases, I immediately report any suspicious activities and follow up with appropriate law enforcement agencies as needed. 
10. What drove you to choose our bank over nearby financial institutions?
This question allows employers to understand your motivation for joining their team.
Model Answer:
After researching multiple banking institutions, your company stands out due to its commitment to excellent customer service and advanced technology. It was evident from my research that your organization is always striving to be at the forefront of innovation and progress, which I find very inspiring. On top of that, your mission statement resonated with me as it speaks to providing financial solutions tailored to individual needs. Ultimately, these factors compelled me to pursue a position with your bank.
11. If a client of your prior bank was to describe you as a bank teller, how would they portray your service?
This question allows employers to understand your impact on customers in prior roles.
Model Answer:
If I were to guess, clients of my prior bank would describe my service as friendly, knowledgeable, and efficient. I believed it was important to always provide courteous and professional assistance so that customers could feel comfortable engaging with me regarding their financial needs. On top of that, I took great care in educating them on available products and services while also addressing any questions or concerns they may have had. As such, I strived to exceed expectations by delivering quality service every time.
12. In what areas do you consider yourself the least knowledgeable as a bank teller?
This question allows employers to understand your awareness of areas needing improvement.
Model Answer:
I am the least knowledgeable when multitasking and managing competing priorities. While I can stay organized and prioritize tasks, there have been occasions where multiple customers have arrived at the same time or a customer has requested information on products outside my area of expertise. In those instances, I can become overwhelmed and struggle to balance customer needs with operational duties. To address this, I am currently focusing on developing strategies for better managing my workload, such as delegating tasks whenever possible and creating more efficient processes for handling inquiries.
13. Are you experienced in assisting clients with online banking tasks? How do you ensure that your understanding of web-based banking is up-to-date so customers can be served effectively?
Employers ask this question to understand your familiarity with web-based banking.
Model Answer:
Yes, I am experienced in assisting clients with online banking tasks like setting up accounts and making transactions. To stay up-to-date on the latest technologies, I proactively read industry blogs, attend webinars, and take optional courses whenever possible. Additionally, I am constantly checking for new updates and features released by the bank's software provider to ensure customers can be served effectively.
14. What do you believe is the responsibility of a bank teller in preserving secure financial accounts for customers?
This question allows employers to understand your level of understanding when it comes to security protocols.
Model Answer:
As a bank teller, I believe it is my responsibility to ensure customer accounts remain secure by following the correct security protocols. This includes informing customers of the dangers of phishing emails and never giving out confidential information without verifying their identity. Additionally, I am always mindful when processing sensitive financial transactions and familiarizing myself with the most up-to-date security policies and procedures.
15. Imagine that with the disruption of transportation, the bank has yet to receive its necessary cash supplies for the day; however, a customer unexpectedly arrives requesting a large sum. How should you handle this predicament?
This question allows employers to understand your ability to think on your feet in challenging situations.
Model Answer:
In this situation, I would first assess the customer's needs and see if they can be met with an alternative form of payment. If this is not possible, I will explain the situation to the customer while apologizing for any inconvenience. Finally, if necessary, I would contact colleagues in other branches to check the availability of funds before informing the customer of their options. This could include offering a cash advance or providing them with a checkbook until more funds arrive at my branch. In all cases, I would ensure that the customer's rights are respected and that their account remains secure throughout the process.
Questions for You to Ask in a Project Manager Interview
When it's time to answer questions from your potential employer, be sure to have a few intelligence ones prepared.
Here are some questions that you can ask in an interview for a project manager position
How fast are you seeking to bring someone on board?
This question shows the employer that you respect their time and are eager to join the team. It also shows you are interested in starting the job soon.
To whom will I be submitting my daily reports?
This question allows your potential employer to explain their reporting process and understand how closely they will work with you.
Could you please explain the steps of your onboarding process for incoming employees?
This question demonstrates that you are eager to start and ready to hit the ground running as soon as possible. It also allows employers to describe their onboarding procedures so you can better understand what is expected from new hires.
How often do you conduct performance assessments?
This question helps employers understand how seriously you take your work and shows you are committed to ongoing professional development. It also allows them to describe their assessment process so you can better prepare for future reviews.
Which tools and programs do you utilize for managing your projects?
This question demonstrates that you are tech-savvy and familiar with the latest project management software. It also allows employers to explain their preferred systems and understand how comfortable they are using different types of technology.
How is this department managed?
This question gives employers a chance to explain their managerial style and help you decide if it's a good fit for your skillset. It also provides insight into the overall organizational structure so you know who to turn to in times of need.
How would you characterize the ideal candidate for this role?
This question allows employers to explain their expectations for the role and gives you a better understanding of what they are looking for. It also demonstrates that you have taken the time to think critically about the job requirements and understand how your skills fit into the position.
Tips For Preparing for a Bank Teller Interview
Preparing for a bank teller interview is essential for ensuring a successful outcome. You can take several steps to present yourself in the best possible light and demonstrate your knowledge and skills.
Research the bank and the company
First, it is essential to research the bank you will be interviewing with. Understanding the organization's culture and its mission, values, and services offered will show employers that you have taken the time to familiarize yourself with the company.
This can also help you tailor your answers to specific questions regarding how you might handle situations related to banking operations.
Preparation and practice are key
Second, practice makes perfect! You should become comfortable with common teller interview questions by researching them in advance and writing down sample responses if necessary.
Additionally, reviewing policies and procedures related to customer service and bank transactions is essential. Doing so will ensure you have extensive knowledge in these areas and understand the cautions associated with handling customer funds.
Resume should reflect relevant experience
Third, ensure your resume reflects any relevant experience or certifications you have attained in preparation for a bank teller role.
Additionally, be prepared to answer questions about transferable skills gained from other positions that may align well with customer service or banking roles, such as problem-solving or cash-handling abilities.
Having examples at the ready is an excellent way to showcase your capabilities as a potential bank or credit union employee.
Finally, practice good posture during the interview and dress professionally for success! Be sure to anticipate follow-up questions related to any statements made throughout the conversation; doing so shows that you were paying attention and are eager to learn more about the job duties associated with being a bank teller.
A positive attitude and enthusiasm for working within the financial industry will go a long way toward impressing potential employers during your interview process.
Project manager Interview Questions FAQs
What are the qualities of a good teller?
A good bank teller needs to have excellent customer service skills, be organized and detail-oriented, have a general understanding of banking regulations and procedures, possess strong communication skills, demonstrate sound math and calculation abilities, display a professional demeanor in all situations, and exhibit trustworthiness.
How do you introduce yourself in a bank teller interview?
When introducing yourself during an interview for a bank teller position, it is essential to make sure that you focus on your strengths that match the employer's qualifications. Start by mentioning your name and how excited you are to be there for the interview. Then go into brief details about why you would be an excellent fit for this role, such as any financial experience or customer service background. Lastly, share a few unique qualities that set you apart from the competition and emphasize why you are the ideal candidate for the job.
Conclusion
Preparing for a bank teller job interview is a necessary step in getting the job.
Going through the above questions can help you prepare for your upcoming job interview and give you the best chance to make a great impression on employers.