Introverts are stereotypically viewed as the shy, less assertive cousin to extroverts. However, being quieter and more reserved does not necessarily make you less of a quality friend or colleague.
In fact, introverted personalities may have a number of hidden talents that take some time to truly develop.
While the introvert may not be a social butterfly, lots of people truly find value in spending time with this type of individual, as they often complement more energetic teams well and balance out an organization's energy.
In this article, we will address a number of misconceptions about introverts, identify if you have an introverted or extroverted personality, and common personality traits most introverts share.
Who are Introverts? Meaning & Definition
Introverts are individuals who tend to be more introverted, otherwise referred to as "quiet types." They feel more comfortable alone with their own thoughts and emotions as opposed to sharing their ideas and feelings with others.
They get their energy from within themselves, not from outside sources. Their circle of friends tends to be smaller but more tight-knit; many fear or dislike speaking to large groups.
While introverts are usually quieter than their extroverted colleagues, not all introverts prefer a quiet environment all the time. There's a lot more nuance to this type of person.
To understand some of the intricacies of introversion, look to Carl Jung. Dr. Jung is a psychologist who first described introversion and extroversion. He characterized people into these two groups based on how they get and spend their energy.
For introverts, the source of their inspiration and energy comes from themselves (their own goals, thoughts, etc.) instead of focusing on finding outside inspiration. Energy is often spent in more controlled, quieter environments instead of in a taxing busy environment.
Introverts – 8 Most Common Signs
Now that you know the basic definition of introversion, you may be wondering: am I an introvert? A few common habits of introverts are present in the entire introverted population.
Below are a few of these habits and major personality traits that could be signs you are an introvert:
1. A Social Event Often Stresses You Out
Feeling exhausted after participating in a social situation commonly occurs to introverts. If after a day of work and stress, you prefer to retreat to your own quiet environment instead of letting loose with others, you may be an introvert.
This is so because introverts spend their energy in social gatherings, while extroverts gain energy from these same events. However, you do not have to dread social events or avoid social activity altogether to be an introvert.
You may simply prefer to spend your time with a smaller group of people instead of going to gatherings simply to socialize with new individuals.
2. Solitude is Appealing to You
The introvert's idea of an ideal weekend is usually spending time with yourself, enjoying the peace, and focusing on your hobbies. Maybe you enjoy watching television, reading a book, or taking a walk with your dog in the morning instead of spending time partying and mingling with others.
The average introvert does not want to be alone constantly, but they do value their quiet time and look forward to spending time with themselves to recharge.
3. You Have a Small, Tight-Knight Friend Group
Social relationships truly matter to introverts, contrary to popular belief. They may not be comfortable speaking to everyone or be exceptionally popular, but they do have a handful of people they are very close with.
Introverts prioritize deep, long-lasting relationships, so their social circles are typically smaller than extroverts, who have a wide range of friends and enjoy speaking to them just for the sake of getting a feeling of euphoria achieved through interaction. Having a few very close relationships is one of the key characteristics of introverts.
4. People Think You are Quiet or Reserved
Introverts are often described as mellow, reserved, quiet, or even shy. The notion that all introverts are shy is a very common myth, but do not confuse introversion with timidity.
Most of the time, introverts simply do not wish to waste their energy on small talk or unnecessary conversations.
People with this personality trait choose their words carefully to avoid making mistakes, but they do not necessarily have a fear of people. Being quiet or reserved usually indicates you are an introvert.
5. Social Stimuli Leaves You Distracted
When you are in a hectic environment, do you feel discombobulated and find making decisions near impossible? In stressful and bustling environments, introverts often get this confused and panic feeling, while extroverts thrive on this hectic energy.
According to research, introverts are more prone to being distracted than extroverts. Because of this, they tend to enjoy more peaceful and controlled environments as opposed to action-filled situations.
Of course, this does not mean introverts enjoy monotonous tasks or unexciting work. They simply prefer a quieter, less hurried environment.
6. You are Immensely Self-Aware
Introverts enjoy focusing their energy inward, so they spend quite some time evaluating their own experiences, success as well as failure, and performance.
Being very in tune with your emotions, thoughts, and inner desires could mean you are an introvert. Such personalities tend to enjoy examining their mind.
They devote time to getting to know themselves and their own weaknesses/strengths. Often, introverts dedicate time to finding new hobbies/interests and exploring topics that fascinate them.
7. You Learn Better by Watching
Extroverts enjoy jumping into tasks and learning hands-on, but introverts enjoy being spectators and learning from the sidelines. Trial and error are usually avoided by introverts, as they prefer to watch the best way to perform a task before doing something themselves.
They may watch others perform the task multiple times (especially with detail-oriented tasks), before finally trying it themselves once they gain confidence.
Sometimes, introverts will try to learn from experience but prefer to do so in private. They do not wish to perform a task for the first time in front of an audience.
If you prefer learning through watching as opposed to hands-on learning, chances are you are more introverted.
8. You Enjoy Independence at Work
The social aspect of a job usually does not appeal to introverts. So, they are more attracted to jobs with independence and less social activity.
Possible examples for introverted and independent careers include accounting, writing, computer programming, art, and designing.
Types of Introverts
There are many different personality types and characteristics which fall into the umbrella term "introvert." Some individuals are extremely averse to social interaction, while others are more social introverts, also known as ambiverts. There are many ways to display introversion.
People usually have both extroverted and introverted traits. However, you can categorize most introverted people into the following groups:
Social Introverts
This type of introvert is one that is most commonly thought of when you say "introvert." Such individuals enjoy reserved settings, independent work, and prefer spending quality time with a small group of people.
Thinking Introverts
This subtype is especially prone to daydreaming. They are imaginative, creative, and spend a lot of time thinking.
Often, they have clear goals and enjoy pondering the outcomes of their decisions and their future.
Anxious Introverts
This type of introvert can sometimes be socially inept. They seek out time alone not only because they enjoy solitude, but also because they feel awkward or shy.
Their level of extroversion is especially low, and they often have lower levels of self-confidence.
Restrained Introverts
People in this group often carefully consider their options and think deeply before they make decisions. They are the exact opposite of impulsive and they typically avoid taking action until it is absolutely necessary.
Introverts Traits of Male and Female
Male and female introverts share a large number of traits. They both enjoy quiet environments, prefer independence, avoid hectic situations, and get energy from themselves as opposed to from social events. However, a few traits separate the two sexes when it comes to introversion.
Here are a few key differences between male and female introverts:
Traits of Male Introverts
Enjoy being able to be themselves.
Male introverts naturally enjoy their closest relationships even more if they are able to be open and honest without judgment from their spouse or friend. To make an introverted man feel comfortable, give him space, be patient, and do not put pressure on them to open up. Women introverts are typically more reluctant to be open, even with this environment.
Less reactive.
Introverts often spend more time in their own heads, meaning they are less prone to react to their external environment. Many men feel more powerful or dominant when being non-reactive, but introverted men simply do not like to cause scenes.
They like to challenge others without being combative.
Introverts dislike hectic situations, but they enjoy participating in deep conversations. Men tend to be more comfortable with challenging others in conversations about topics they care about, while women may stay quiet or avoid the potentially controversial topic altogether.
Traits of Female Introverts
Very independent.
Women are stereotypically viewed as reliant on men, yet introverted women are not afraid to go against the grain and prioritize time alone. Like all introverts, they are quite shy, but it is common for women to be a bit more people-averse than men. This leads to the woman relying more on herself for finishing tasks and achieving goals.
Untapped potential.
While men may have career managers who constantly challenge them, women are unfortunately still overlooked in today's workplace. Because of this, introverted women often have untapped potential. They can often achieve far more than they think they are capable of.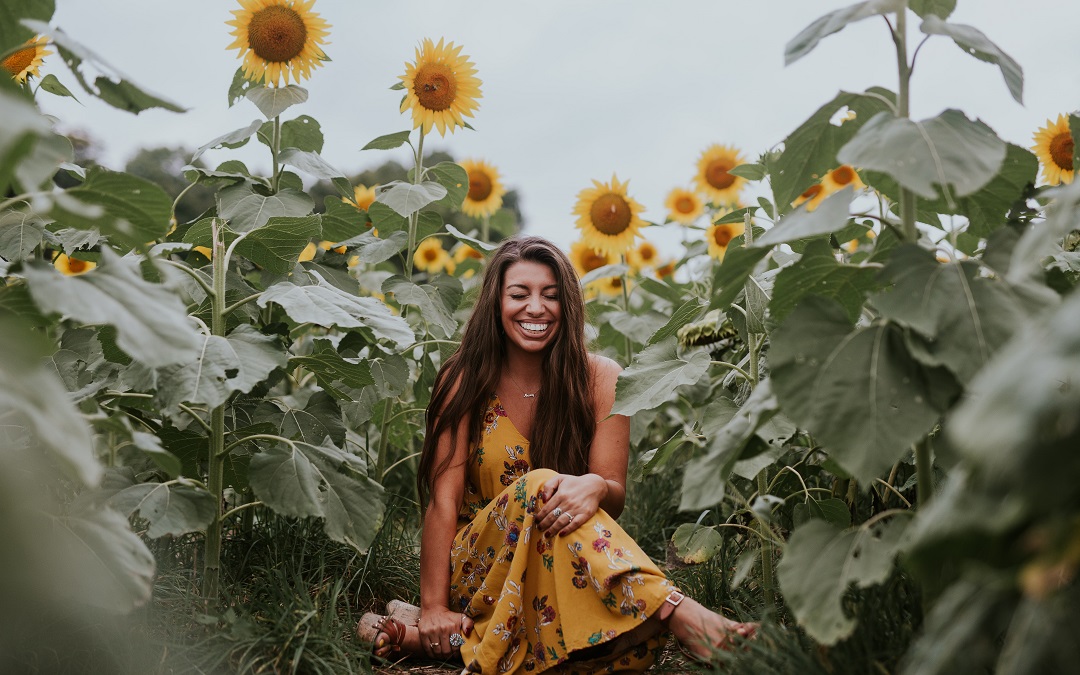 Sensitive.
Female introverts feel emotions strongly and are often very in tune with their feelings. Men may have to suppress these emotions, but women introverts are more likely to acknowledge these feelings and address them. They can be protective of themselves and those they care about, often making them very selfless individuals.
Introverts Traits of a Child
Many people begin to show signs of introversion at an early age. Most children show a mix of extroversion and introversion in their personalities, though. They develop a more dominant source of energy as they age, gain experience, and interact with others.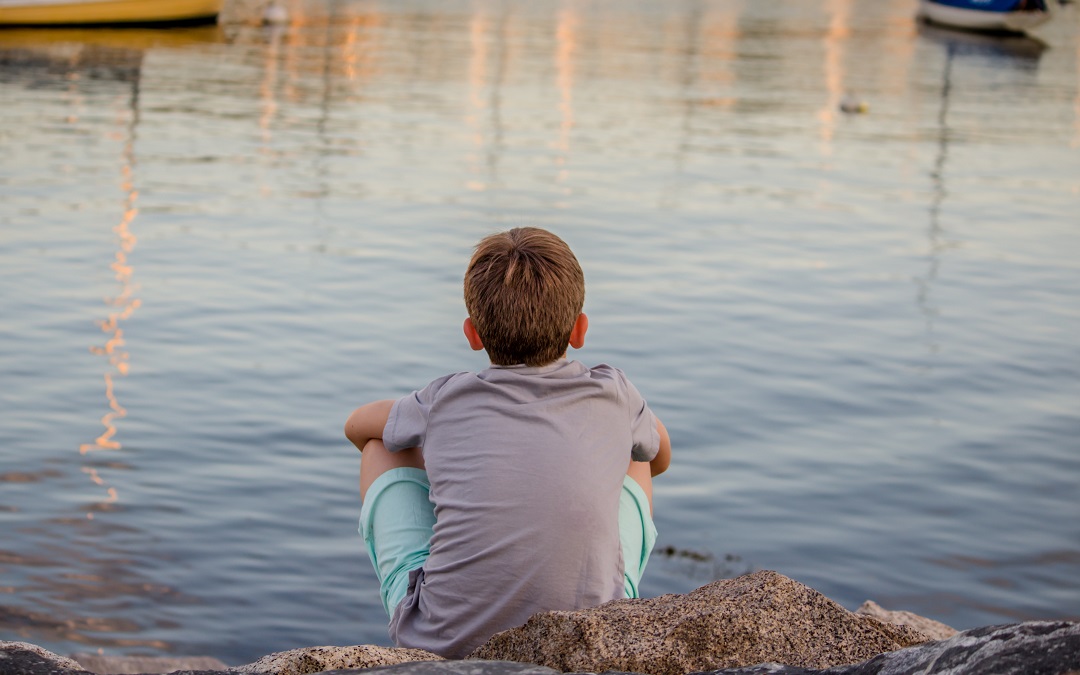 With that said, here are a few of the most common characteristics of introversion in children:
Prefer to keep emotions and thoughts to themselves.
More self-aware. They tend to understand their own strengths, weaknesses, and limitations.
Maintain a small group of friends and prefer talking to familiar people.
Make decisions more carefully than the average child.
Communicate better on an individual basis, but could struggle with public speaking.
Listen more than they speak.
Must be given time to think about questions before making a reply.
Negative Traits of Introvert
All personalities have positive and negative traits. This is true with introverts as well. Although they can be extremely great partners are friends, introverts also have some unappealing traits that should be noted.
Certain people may find their mellow nature as a weakness. Others may simply overlook introverts as less skilled in customer service roles, or other consumer-directed jobs.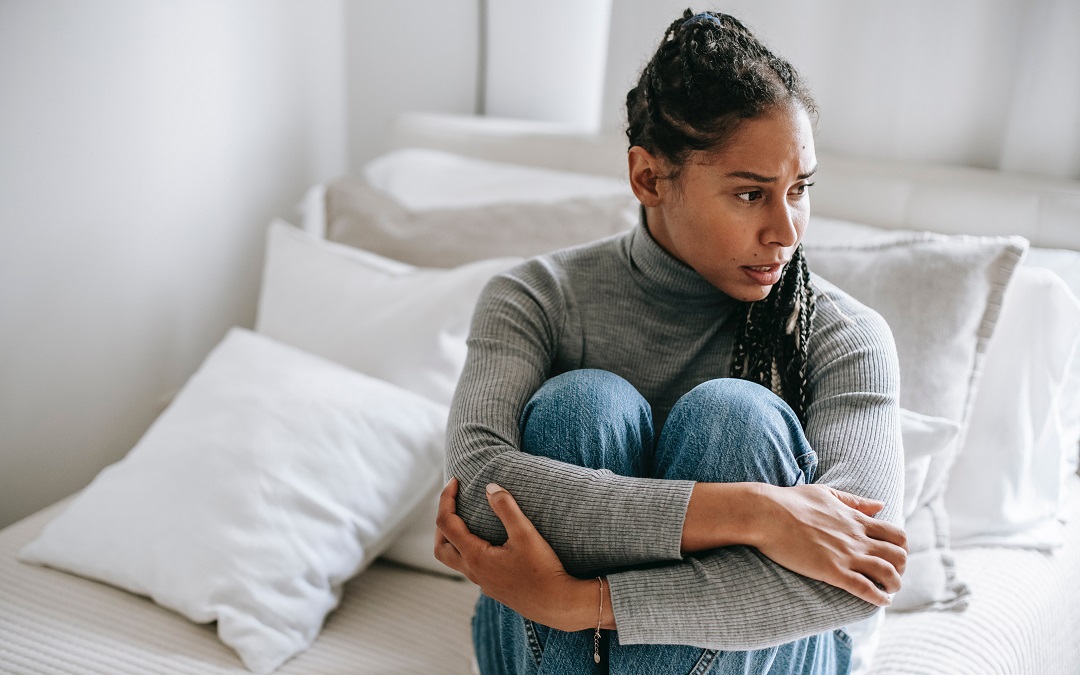 Some other negative traits include:
Prone to being viewed as socially awkward, weird, or snobbish.
Overly quiet and unwilling to stand up for their beliefs, for fear of conflict or chaos.
Poor ability to handle stressful situations.
Overthinking decisions and delaying action.
Avoid asking for assistance, even if it is helpful or necessary.
Easily scared in new environments.
Cannot concentrate unless the environment is familiar or comfortable.
Introvert Vs Extrovert – Main Differences
Most people have varying amounts of introversion and extroversion composing their overall personality type. However, most individuals also have a dominant way to send and receive energy, which determines whether someone is introverted or extroverted.
Personality attributes vary quite substantially between these two personality types. Here are a few key differences:
Introverts enjoy solitude and recharge when they are left alone.
Introverts are reserved, quiet, and mellow. Extroverts are more energetic, gregarious, and talkative.
Introverts listen more in conversations. Extroverts are more impulsive and speak their minds almost immediately.
Introverts recharge and gain energy through alone time in peaceful settings, while extroverts gain energy from conversations with others.
Extroverts embrace change and like excitement, while introverts are resistant to change.
Introversion Vs Shyness – Main Differences
Introversion is often confused with shyness, but they are not directly related. Introversion is a personality characteristic, while shyness is a temporary feeling.
Shyness typically arises when one is uncomfortable in a social setting. They may feel social anxiety, and the physical effects of this discomfort quickly become evident (sweats, tremors, fast heart rate, etc.).
Shyness may lead people to avoid social events, for they wish to avoid the negative feelings such events bring about. Introverts may also dislike social gatherings, but it's usually not because they are afraid of others.
They simply prefer to get their energy from within and enjoy spending time with a smaller group of people more than mingling in large groups.
Introvert – List of 7 Quotes
Quotes can be a great source of information and inspiration. If you are looking for a list of the top quotes about introversion, here are the top 7 relatable and honest introversion quotes:
1."There is a tremendous difference between alone and lonely. You could be lonely in a group of people. I like being alone. I like eating by myself. I go home at night and just watch a movie or hang out with my dog. I have to exert myself and really say, oh God, I've got to see my friends because I'm too content by myself." – Drew Barrymore
2. "Blessed are those who do not fear solitude, who are not afraid of their own company, who are not always desperately looking for something to do, something to amuse themselves with, something to judge." – Paulo Coelho
3. "Introverts listen more than they talk, think before they speak, and often feel as if they express themselves better in writing than in conversation. They tend to dislike conflict. Many have a horror for small talk, but enjoy deep discussions." – Susan Cain
4. "I don't believe anything really revolutionary has ever been invented by committee… I'm going to give you some advice that might be hard to take. That advice is: Work alone… Not on a committee. Not on a team." – Steve Wozniak
5. "How much better is silence; the coffee cup, the table. How much better to sit by myself like the solitary sea-bird that opens its wings on the stake. Let me sit here forever with bare things, this coffee cup, this knife, this fork, things in themselves, myself being myself." – Virginia Wolf, The Waves
6. "People say things to me like, 'It's really cool that you don't go out and get drunk all the time and go to clubs.' I appreciate that, but I'm kind of an introverted kind of person just by nature." – Emma Watson
7. "An introvert may feel asocial when pressured to go to a party that doesn't interest her. But for her, the event does not promise meaningful interaction. In fact, she knows that the party will leave her feeling more alone and alienated." – Laurie Helgoe
Frequently Asked Questions About Introverts
How You Can Tell That You're an Introvert?
You can tell if you are an introvert if you get your energy from within, you enjoy quieter environments, and you prefer to have a smaller group of friends. You may be naturally quieter or mellow. See if you get energized by social interactions. If you feel better alone and get energized by your alone time, you are probably an introvert.
Will an Introvert Make the First Move?
Typically, introverts are not comfortable making the first move in relationships. In fact, they may not be comfortable with even starting a conversation with a new individual. They prefer to communicate with the same people, and going outside of their comfort zone is quite hard for introverts. Usually, the more extroverted person will make the first move.
Are Introvert Antisocial?
While introverts may be mistakenly viewed as antisocial, they are in fact not antisocial (usually). Simply, introverts are just less interested in social interaction than extroverts. They value their alone time, but still enjoy fascinating conversations about topics they care about with people they find interesting.
How Introverts Make Friends?
Introverts sometimes struggle with making new friends. However, the most common way to make friends as an introvert is through your already existing friends and colleagues.
This allows the introvert to already have contact with the potential friend, so they feel more comfortable reaching out to them. It also keeps the introvert's friend group tight-knight, which is how they prefer to structure their relationships.