Best Job and Career Matches for ISTP – Complete Career Overview & Recommendations
The ISTP is one of the 16 possible personality types identified by the Myer Briggs Type Indicator, or MBTI. The test was originally developed by Carl Jung and is one of the most popular personality assessments to this day.
In this article, we will discuss the best ISTP jobs and careers. Each type thrives under a certain setting and this article will depict the many career paths suitable for the Virtuoso, as well as workplaces this personality type should avoid. Read on to learn all about the ISTP's best career paths.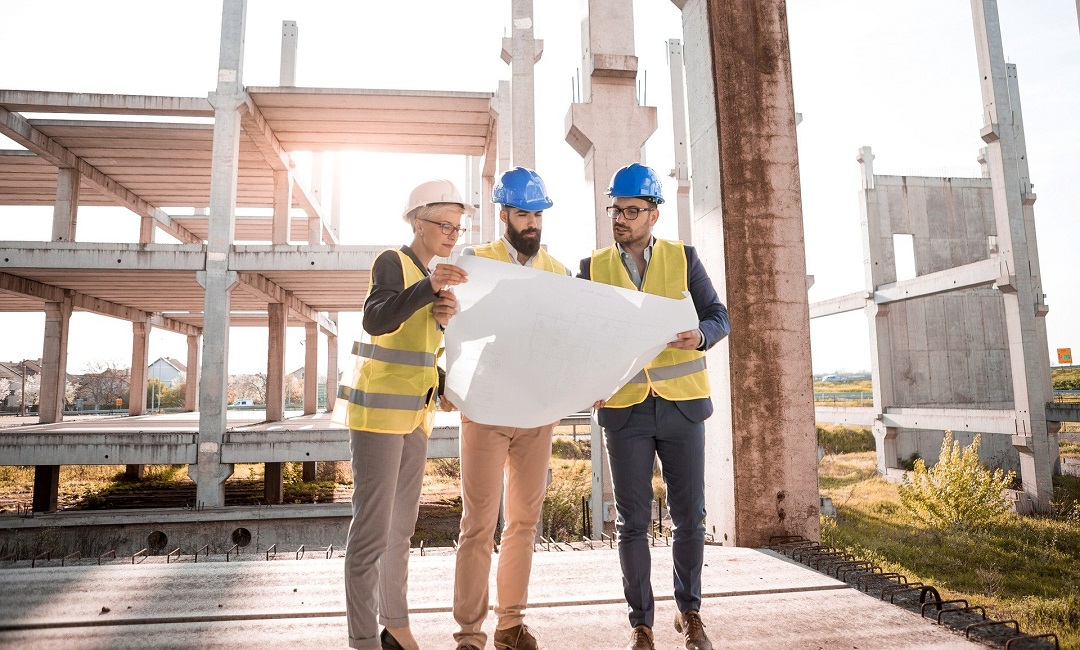 Take the free personality test to identify your true personality type. 16 Personality Types test reveals who you naturally are and why you do things the way you do. With this knowledge of yourself, you can build successful careers, find a dream job, build strong relationships, and live an authentic life.
The Most Compatible Jobs and Career Matches for ISTPs Also Know as a Virtuoso
The ISTP personality type matches the skillset necessary in engineering. This career path requires strong problem-solving skills, creative thinking, a knack for practical applications, and logical thinking, all of these being common ISTP characteristics.
Specifically, computer hardware engineering, aerospace engineering, mechanical engineering, and civil engineering are best for the ISTP.
Construction requires practicality and it is a hands-on career. This type of career challenges the ISTP to think logically and consider many details in their work environment. It also builds upon their already strong critical thinking skills and the independence that suits this type.
Economics is the field of study that focuses on data collecting and later statistical and mathematical analysis. Economists create reports and predict market trends.
The ISTP will enjoy the logic and critical thinking involved in economics. Additionally, economics is a field that is suitable for introverts. Most days, economists work alone or with a small group.
Forensic science relies heavily on problem-solving and critical thinking skills, in addition to high attention to detail. Thus, it is an excellent fit for the ISTP.
Most aspects of the job are carried out alone or in a quiet lab, which is appealing to the introverted ISTP. Analyzing samples and remembering details can both be another positive part of forensic science.
EMT or Emergency Medical Technician
For ISTPs interested in going into healthcare, the EMT career is a great choice. These healthcare professionals respond quickly to emergency situations and work solo or in part of an ambulatory team.
Two key skills required in this profession are problem-solving and attention to detail, which ISTPs already possess.
Jobs and Careers Paths ISTP Should Definitely Avoid
Some careers simply do not align with the ISTP's desires and strengths. The following is a short list of jobs you should avoid as an ISTP:
Clergy

Writer or Author
Secretary
Customer Service Representative
Actor
Journalist or Reporter
Take the free personality test to identify your true personality type. 16 Personality Types test reveals who you naturally are and why you do things the way you do. With this knowledge of yourself, you can build successful careers, find a dream job, build strong relationships, and live an authentic life.
Virtuoso Core Strengths and Weaknesses in a Working Environment
Each personality type has its own unique set of strengths and weaknesses which set them apart in the workplace. Consider the following strengths when trying to find a suitable career path.
ISTP Strengths They Should Boost
The ISTP strengths profile consists of a multitude of valuable skills. ISTPs are especially known for their practicality and down-to-earth, logical thinking.
They combine this logic and practicality with creativity to solve problems in a unique manner, while still maintaining efficiency. When it comes to working with their hands and understanding the environment around them, ISTPs are experts at any sort of technical or mechanical work.
They enjoy applying their problem-solving and creative skills to the real world to create tangible solutions for their employers. You can rely on ISTPs to use their abilities in emergency situations. They do not panic, but rather thrive under pressure. Taking action is natural to ISTPs, so they dive in immediately. Their common sense can be especially useful when dealing with emergencies.
ISTP Weaknesses and the Possible Implications
Even though ISTPs make great additions to almost any team, they do have their own drawbacks. One of their key flaws is that they are prone to be insensitive. This can not only hurt ISTPs at work, but it can also make finding an ISTP romantic match more challenging.
Their communication style is blunt, straightforward, and unsweetened, which means they can be seen as direct and critical by some. At work, this means that they may not be able to work with gentler and sensitive individuals.
Additionally, the ISTP enjoys taking risks, which means they may at times participate in harmful behavior to cure their boredom and receive a thrill. This pursuit of a quick high can lead to reckless behavior in the workplace, often leading to chaos or tension between multiple parties.
ISTPs are not a talkative type, and they most likely will stay private even when encouraged to share their true thoughts or feelings. They may push others aside or isolate themselves, leading to confusion and a disruption of the team's communication system. ISTPs will likely protect their space, schedule, and way of approaching problems.
They will not easily take criticism or feedback from their colleagues and could get defensive when someone enters their space without permission.
Take the free personality test to identify your true personality type. 16 Personality Types test reveals who you naturally are and why you do things the way you do. With this knowledge of yourself, you can build successful careers, find a dream job, build strong relationships, and live an authentic life.
How Do I Work with an ISTP? (Virtuoso in a Team)
First, find the best role to put the ISTP in. There are ISTP-A and ISTP-T differences. The A indicates that a person is assertive, and they would be more suitable for having more control over others instead of just themselves. The T signals that a person is Turbulent, and it would be better to put them in a less stressful environment while still allowing them to be independent.
Avoid micromanagement with this type, and also ensure they get time to themselves. Do not force the ISTP to share all of their thoughts and opinions immediately. Rather, give them time to explore and execute their plans. When communicating with an ISTP, present logical arguments and facts about the topic or question at hand.
Avoid appealing to emotions or vague language. When you must inevitably speak to the ISTP, do so via email or written forms of communication, as opposed to phone calls or in-person meetings. Recognize the ISTP's unique problem-solving skills and give them a chance to have control over their work.
They need to understand as much as they can about their environment to thrive. Do not force them to fit a mold, as this will only cause them to dislike their work.
ISTPs take a laissez-faire approach to leadership, preferring to give their employees autonomy and a space to be creative rather than creating a fearful, authoritarian environment. They are flexible with their goals and schedules and are independent when it comes to performing their duties as a leader.
The ISTP is not a huge fan of team meetings. Instead, they may communicate with employees through email or digital forms. When giving feedback to employees, expect them to be direct and honest. They do not hesitate to criticize people or sugarcoat their advice, for they prefer an honest and logical form of communication.
Additionally, ISTPs also prefer to use kinetic forms of problem-solving as opposed to verbal forms. They may try to do many tasks alone instead of explaining how to solve problems to their team. ISTP leaders enjoy seeing quick and tangible results. They may not plan far into the future, preferring to maximize their efficiency and achieve their results one day at a time.
Virtuoso has a practical and concrete approach to leadership, and they wish to get their desired results in as little time and effort as possible.
Take the free personality test to identify your true personality type. 16 Personality Types test reveals who you naturally are and why you do things the way you do. With this knowledge of yourself, you can build successful careers, find a dream job, build strong relationships, and live an authentic life.
Peculiar ISTP Career Stats
If you are an ISTP looking to find specific details to look for when job searching, consider the following. Firstly, you must find a job where you can be independent and efficient. Find the skills you are used to using, and find new applications for these strengths in your job.
About 50.7% are suitable for introverts, so look for ways to join smaller companies or consider working remotely. Then, also consider if the job is flexible and allows you to focus on the present. Nearly 46% of jobs are suitable for perceiving individuals, and these jobs will give you more time to develop time management skills.
You will also get to enjoy your job each and every day instead of focusing on your life decades in the future. Employers value interpersonal, communication, and empathy skills. This could be a downside to the ISTP, as they maintain much stronger critical thinking and analytical skills than people skills.
In fact, 85% of success can be attributed to having strong soft skills, which employers value more than technical experience and knowledge. However, with time you can develop these skills. As long as you present yourself as an expert in your field, your job interview could go well.
Considering ISTPs' strong personality characteristics, such as being practical, having a creative mind, and a flexible approach to life, they often manage to succeed. As a result, plenty of ISTPs are known as successful people.
For example, Kobe Bryant, who was an ISTP, is definitely one of the most successful athletes of all time. The same applies to Scarlett Johansson, Megan Fox, and Tom Cruise, who thrive in their acting careers.
ISTPs are regarded as extremely smart individuals. They tend to be hands-on learners who enjoy solving problems practically instead of relying on abstract solutions. Their creative thinking skills and dedication to work also make them appear to be intelligent people.
ISTPs can easily spot logical errors in decision-making, and this helps them easily win any type of argument. As a result, sometimes people might even think that ISTPs are geniuses.
Can ISTP be a psychologist?
Psychology isn't the most suitable profession for ISTPs because ISTPs are thinking personalities who value rational thinking over emotions. But the profession of psychology requires deep emotional skills, empathy, and the ability to understand how other people feel.
Therefore, it can be challenging for ISTPs to become therapists or counselors. However, they can easily understand how the cognitive functions work and how to refine the decision-making patterns. Thus, they can become great cognitive or neuropsychologists.
A Summary of the Key Aspects of ISTP Careers
ISTPs are result oriented, honest, and excellent problem solvers. They crave independence and freedom, and in the proper environment, they can create brilliant unique solutions to problems. While they prefer to be alone, they also work well with most individuals if they are trying to achieve the same goal. ISTPs adapt to most situations.
Even when most others will be stressed, they still thrive. Each ISTP will have their own idea of quality work and leadership, but most of them prefer to live in the present and enjoy taking risks. However, they may struggle with communicating their emotions, planning ahead, or understanding the thoughts and feelings of their colleagues.
Through time and practice, though, these negative traits will likely decrease, and an ISTP's strengths will truly shine.
Curious what are your HIGH5 – 5 most developed personal strengths?
Take the free strengths test & find out today!
Take The Test