Problem-solving skills are valuable soft skills to have in today's increasingly competitive and fast-changing workplace. In the workplace, problem-solving skills are about one's capacity to deal with tough or unexpected challenges and situations.
They are also essential in other aspects of our life, such as building relationships and making decisions. Individuals who can properly assess the situations and offer solutions are in high demand in organizations. And problem-solving skills are abilities that allow you to do so.
In this article, we will discuss what are key problem-solving skills and the skills related to problem-solving. You will also learn about how to conduct a problem-solving process when you encounter a problem.
We will share with you the benefits and importance of key problem-solving skills and how to improve these skills.
What Are Problem-Solving Skills?
Problem-solving is a soft skill (a personal strength), not a hard skill learned from school or specialized training. Problem-solving skills assist you in resolving challenges swiftly and effectively.
It gives you a keen eye to spot underlying problems and put a solution in place. Problem-solving skills are crucial in every profession and at every level. As a result, technical expertise relevant to the sector or role may be required for effective problem-solving.
Problem-solving skills can be improved by familiarizing yourself with common organizational challenges and learning from more experienced employees. Although problem-solving is usually thought of as an independent skill, it depends on a combination of other skills (we will come to this in the next section).
Why is Problem Solving Skill Important in the Workplace & List of 10 Benefits
Having problem-solving skills enable you to be prepared to manage any problems that your employers throw at you. You can analyze, evaluate and act promptly when issues arise.
Furthermore, you are not frightened of the uncertainty because you are confident that you can handle anything that comes your way. Strong problem-solving skills are valuable to organizations that depend on their employees to identify and solve problems.
List of 10 Benefits that an excellent problem solver can contribute to their profession
Ability to manage their time effectively.
Ability to prioritize, plan and carry out plans.
Ability to think out of the box and identify opportunities in problems.
Ability to work under pressure and deal with stress.
Ability to evaluate and take calculated risks.
Ability to continuously improve performance and implement new improvements when necessary.
Ability to identify and seize opportunities in an ever-changing environment.
Recognized and appreciated by the people around them.
Increased confidence in one's ability to deal with anything that comes their way.
Ability to make the impossible possible by synergizing their knowledge with systematic problem-solving approaches.
Skills Required for Problem-Solving
You will adopt a combination of different examples of skills to address a problem effectively.
Here is a list of skills you can leverage to solve a problem:
Research Skills
Problem-solving requires the use of research skills. As a problem solver, you must define the root cause of the issues before addressing them.
You can start by gathering deeper and related information about the topic. To do that, you can discuss with your team members, speak with senior colleagues, conduct online research, or learn from online classes.
Analysis Skills
Analyzing the situation is the first step in addressing any problem. Strong analytical skills allow you to grasp the issues quickly and develop effective strategies. You will also utilize analytical skills when researching to discern between good and poor ideas.
Decision-making Skills
Problem-solving and decision-making are distinct but interrelated skills. Decision-making is a crucial element of the problem-solving process because you will be presented with many choices and possibilities.
Sometimes you can make a quick decision if you happen to have related industry experience. Having strong research and analytical skills may be beneficial to those with less experience or industry knowledge.
There may be instances when it is necessary to set aside time to develop a solution for a challenging problem. Alternatively, you may decide to refer the situation to someone who is in a better position to tackle the issue.
Communication Skills
Strong communication skills are necessary when you are solving a problem. You will need to know how to explain the problem clearly to others and seek their input.
You will also need to know who to approach or which communication channels to use when asking for help. To eliminate uncertainty and make implementation easier, you will need to present and explain the solution to others.
Listening Skills
In general, active listeners are excellent problem solvers. They will listen to others to get the knowledge that will help them address the challenge at hand.
They value and appreciate other people's perspectives and experiences. This way, they can understand why an issue happened and devise the best course of action to resolve it.
Creativity
In most cases, problems are solved either spontaneously or methodically. You tend to use your intuition to solve a problem when no new information is required. You either know what you need to know to make a snap decision, or you use common sense or experience to solve them.
You will need to use a more structured approach to solve more complicated problems or issues that you've not encountered before. For such problems, you may also need to tap into your creative thinking.
Risk Management
Problem-solving happens when problems arise or when things do not go as planned, and we need to rectify them. During your initial planning stage, you will carry out risk management to weigh the benefits and risks of your solutions.
This way, you can prevent potential hazards or risks from happening the moment you implement the solution.
How Problem-Solving Skills Work? Solving Process Explained in 5 Steps
1. Analyze the factors contributing to the problem
This step entails identifying the presence of a problem, determining its nature, and articulating the problem. The first phase of problem-solving requires further research and investigation. It involves collecting and analyzing data, isolating potential contributing factors, and determining what has to be addressed for a solution.
What is the nature of the problem? Is there more than one problem? What is the best way to define the problem? Spending time identifying the problem will allow you to not only comprehend it better but also articulate the thought process to others.
2. Generate possible solutions
At this stage, you will start developing several possible solutions. But, you will not spend too much time examining them. Usually, a single approach is rarely the clear way to solve a complicated problem.
Generating a variety of alternatives will help you to protect your interests and decrease your likelihood of failing. You can start brainstorming for solutions in a group setting with your team members.
Such sessions provide each team member with a chance to express their thoughts on potential solutions or ideas. An organization has a diverse group of employees who have different skills in different areas. Thus it is essential to hear the perspectives of all parties involved before deciding on the potential interventions.
3. Evaluate solutions and make decisions
This step is possibly the most difficult aspect of the problem-solving process. This stage comprises conducting a detailed analysis of the many alternative options you brainstormed earlier. Then, you will decide on the most effective solution for execution.
Some alternatives may be difficult to implement because of issues such as time limits or money restrictions. It is critical to evaluate what may happen if nothing is done to remedy the situation.
Sometimes when you are trying to resolve a problem, it could potentially lead to a slew of other issues. Finally, decide on the best solution or approach to take to resolve the problem. When deciding, you must consider the potential expenses, hurdles, and necessary resources for effective solution implementation.
4. Implement a plan
This step involves embracing and executing the decision made in the previous stage. Implementation refers to putting the chosen solution into action. During this stage, more difficulties may arise, particularly if the initial problem identification or structure was not completed thoroughly.
Hence, the plan must be executed with benchmarks that can accurately inform you if it is working or not. Implementing a plan includes communicating to your employees about changes in standard operating procedures.
5. Assess the solution's effectiveness
The last stage involves evaluating the results after implementing the solution. It includes soliciting feedback from related parties on the effectiveness of the solution in solving the problem.
Once a solution is put in place, you need to have procedures to determine if and how the solution is working. This way, you will know immediately if the problem has been fixed or whether an adjustment is needed.
You should record the feedback, results, and new challenges that you encountered through this entire problem-solving process. It is recommended that you make this step a habit of yours to improve your problem-solving skills.
Problem-Solving Skills for Students
Be curious and put on your investigative hat
Being curious and conducting an in-depth investigation will assist you in finding out the root cause of an issue. When the root cause of a problem is identified, it becomes much easier to address it.
Be open to feedback and suggestions from others
Seeking constructive feedback or suggestions from others is beneficial to the students in the long run. It saves students time, and they can avoid making the mistakes made by others. They will also be able to finetune their solutions to make them more effective. Being open to feedback is also an essential component of problem-solving skills.
Troubleshooting skills
Troubleshooting skills help students to address issues quickly and effectively without any delay. This skill helps students to analyze the problem, develop various solutions, evaluate and choose the best option, and implement the preferred solution.
Problem-Solving Skills for Kids
Growth mindset
Reflecting on the process of solving a problem helps children to build a growth mindset. We should instill a mindset to children that getting a "wrong" answer is not wrong.
It is through these mistakes that we can learn and improve ourselves. What matters most is to encourage children to reflect on the steps they took and how they might handle the problem differently next time.
Emotional intelligence
Children need to be taught that every emotion (positive and negative) that they are experiencing is acceptable. Having high emotional intelligence will help the kids to learn and think differently when faced with problems.
Grappling
Grappling refers to whatever the kids will do when presented with a problem that lacks a clear answer. They will try to solve the problem first and not think about failing. Even if they fail, they will continue to persevere to find a solution to the problem.
They will think critically, ask questions, and form hypotheses to have a comprehensive understanding of the problem that they encounter. Then, they will use every information and resource that they acquired to find a solution for the problem.
How to Improve Your Problem-Solving Skills in the Workplace
There are various techniques you could consider to develop your problem-solving skills. Whether you are looking for work or already have one, strengthening your problem-solving skills and related competencies can help you stand out among the rest of the group. Here are a few methods you can consider to improve your problem-solving skills:
Strengthen your specialist knowledge in your industry.
Depending on your profession, having deep specialist knowledge may make it easier for you to address problems. Attending an external course, workshop, mentorship, or practicing your skills can help you gain deeper technical knowledge.
Constantly look for opportunities to solve problems.
You can increase your chances of bumping into new opportunities to solve problems by going out of your comfort zone. Start by seeking new opportunities around you. You can volunteer for a new project or task, be it in your existing team, on another team, or on an external group within your field.
Practice! Practice! Practice!
As the saying goes, practice makes perfect. Keeping practicing or performing role-playing will help to strengthen your problem-solving skills. You can search online or go to your local bookshop to look for practice books on problem-solving scenarios.
Through role-playing, you can experiment with different ways to tackle the challenges and see whether your solutions are practical. Practicing how you can solve the common problems prevalent in your field might help you find answers when such problems arise in your job.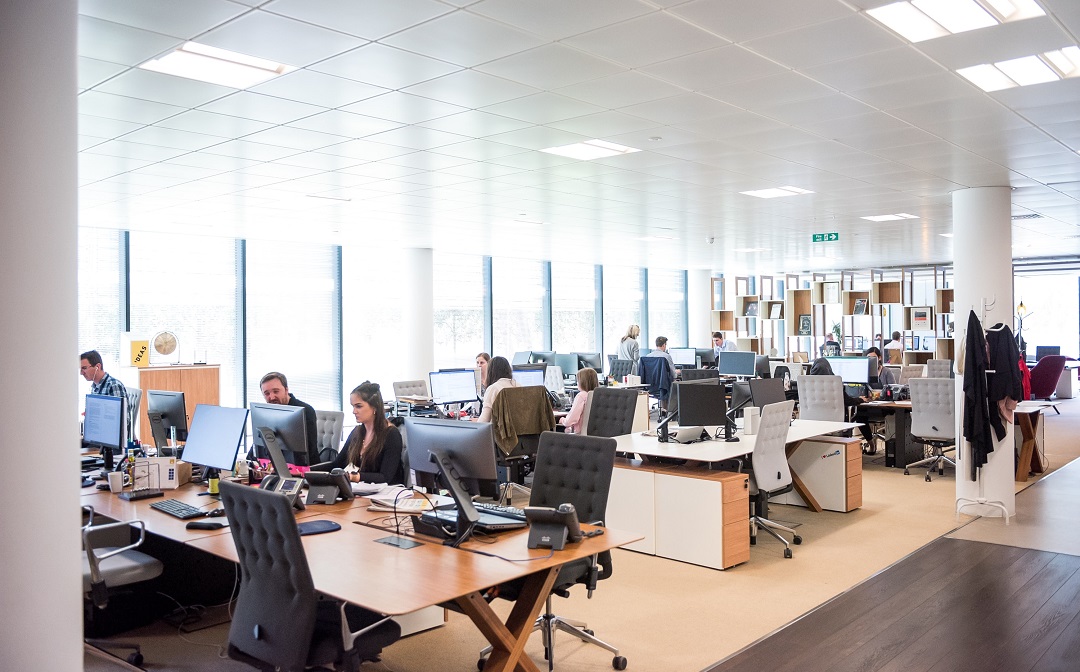 Watch and learn how others overcome problems.
There are people around you who are excellent problem solvers. These people could be your close friends or colleagues in the workplace. You may improve your problem-solving skills by observing how they develop effective solutions to problems.
You can ask a more experienced colleague and ask if you can shadow them when they are doing problem-solving. Be curious and ask questions that could be useful when you do problem-solving in the future.
How to Highlight Problem-Solving Skills in a Resume
As problem-solving skills are essential to many organizations, you can put this skill at the top of your resume. You can indicate this skill on your resume in various sections, such as "skills" and "achievements" sections.
You can also highlight it in your "experience" section, but remember to provide specific examples of problems you solved. Instead of writing down the word "problem-solving" in the "skills" section, you may want to mention specific skills you have.
It could be your job-specific technical skills or soft skills related to problem-solving, such as analytical skills, communication skills, etc. Storytelling is powerful. During interview questions, you can highlight specific examples of obstacles you faced and how you solved the problems.
The problems you solved may come from your prior roles—whether academic, work, or volunteer. Be prepared to discuss the issues you faced, the methods or skills you used to tackle the problems, and the results you achieved.
Frequently Asked Questions About Problem-Solving Skills
How do you describe problem-solving skills?
Problem-solving is a soft skill (a personal strength), not a hard skill learned from school or specialized training. Problem-solving skills assist you in resolving challenges swiftly and effectively. It gives you a keen eye to spot underlying problems and put a solution in place quickly.
What are the three key attributes of a good problem solver?
A good problem solver has strong analytical skills to understand problems quickly and discern between good and poor ideas. They also have strong communication skills to explain the issues and present solutions clearly to others. They also have high emotional intelligence.
What is problem-solving behavior?
Problem-solving behavior refers to a person's ability to analyze and think critically to solve problems. They can decide which best course of action to take after conducting a thorough risk analysis of all the available solutions. They can implement solutions to resolve any challenges or difficulties they encounter in their life, work or relationship.
YOU MAY ALSO LIKE