The Original Strengths Planner
The Strengths Planner Process
The Strengths Planner is a 90-day quarterly planner which is designed to help you refine the understanding of your strengths, develop new and build complementary partnerships with people around you. To achieve this, the planner takes you through carefully crafted 3 stage reflection process – daily, weekly and monthly. If the first one helps you get the most of a day, then the last one looks at the bigger picture of your well-being across life domains.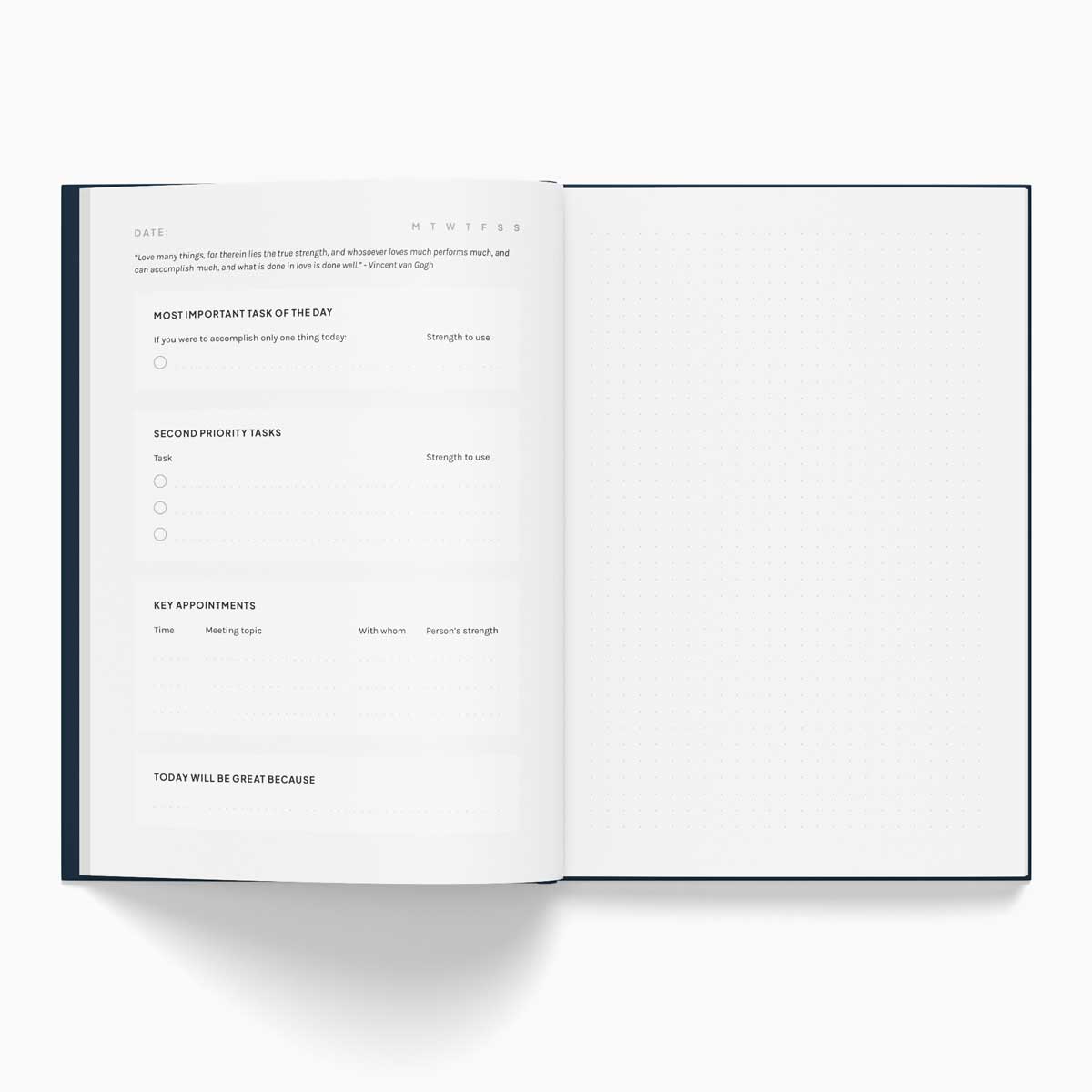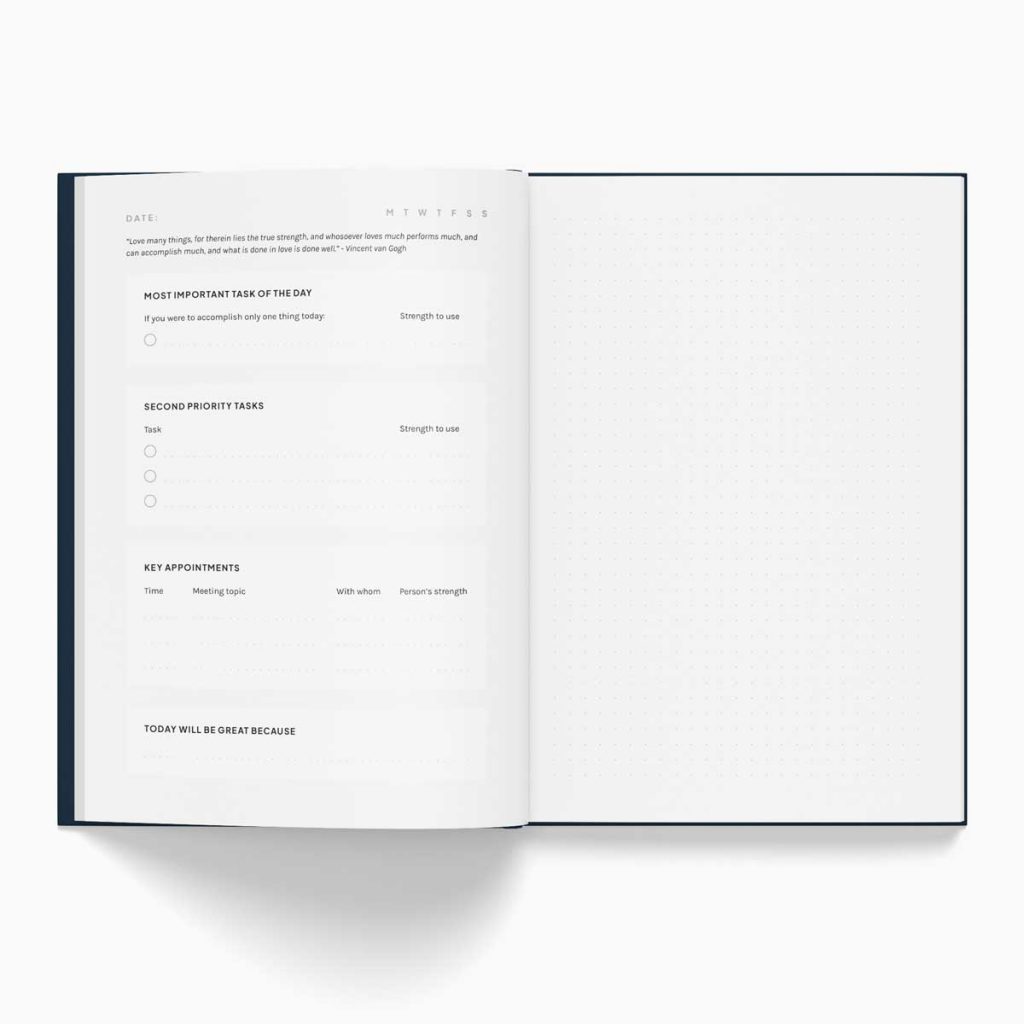 Prioritize your tasks for the day and reflect on how your strengths can help you reach great results.
Plan for the meetings you have ahead of you and the strengths that you can leverage to make them a success.
Get inspired by your vision of a great day and the quotes by famous strengths practitioners. 
Take advantage of an entire page to take notes and jot down thoughts during the day.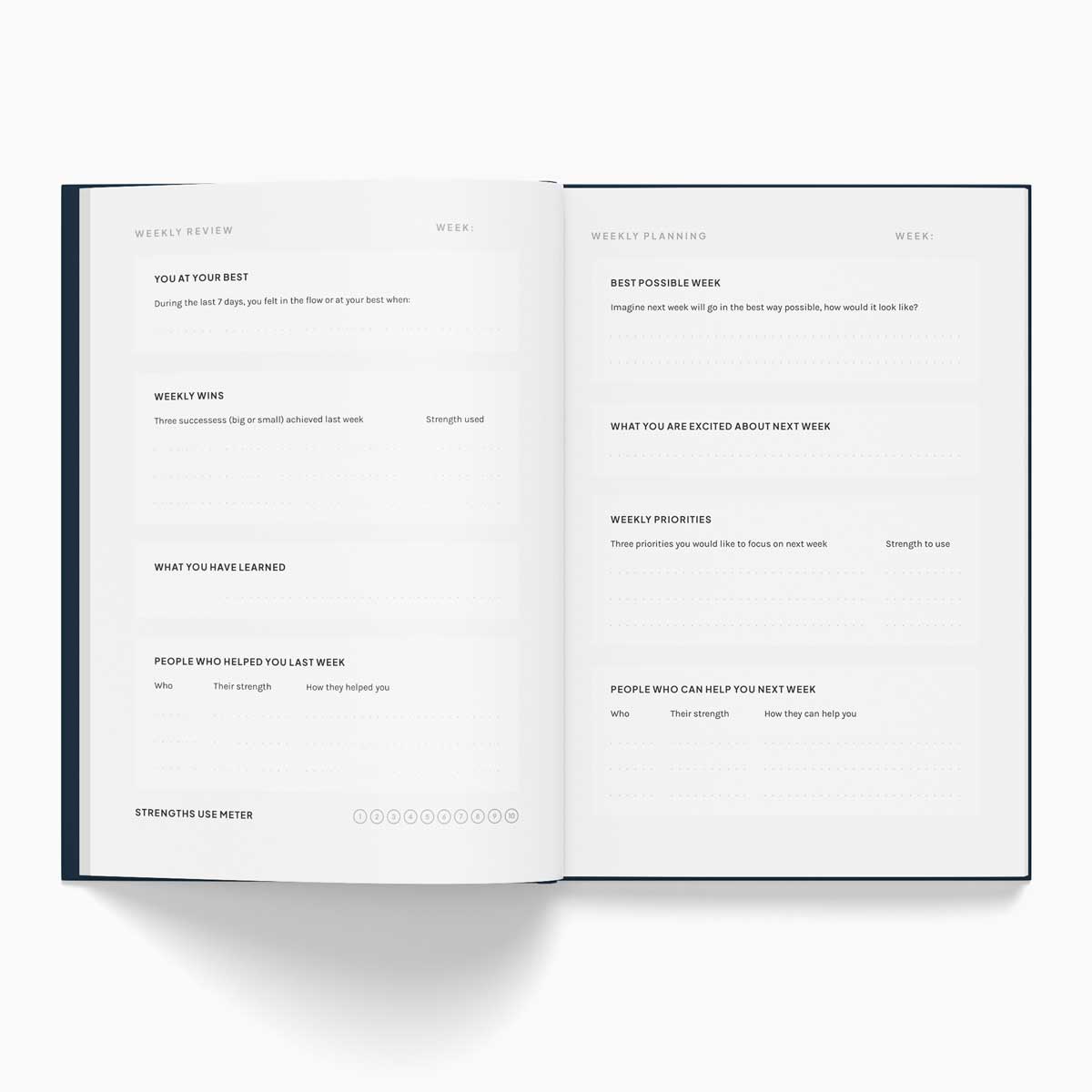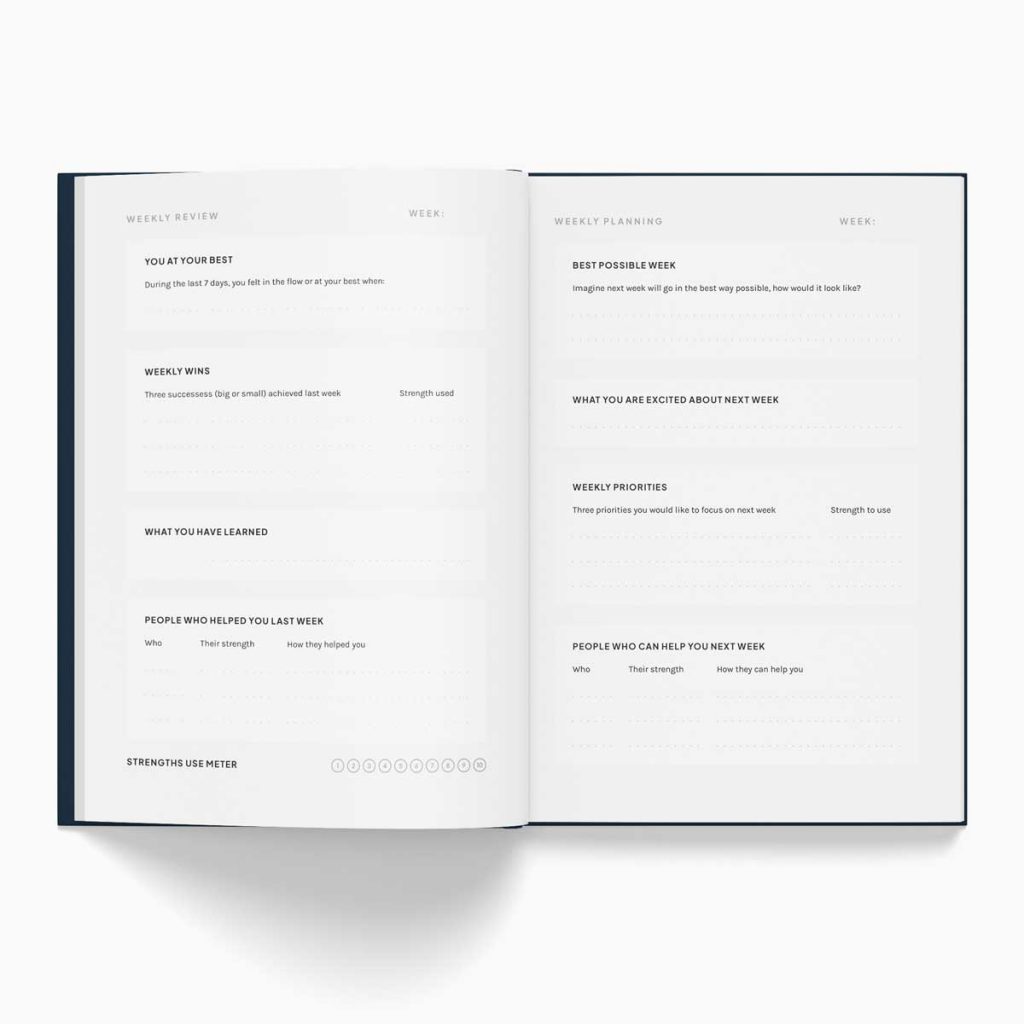 Build conscious links between your successes and your strengths. 
Plan and create more peak experiences when you are at your best. 
Define your key priorities with the help of your signature strengths.
Enhance complementary relationships where you and others help each other the most.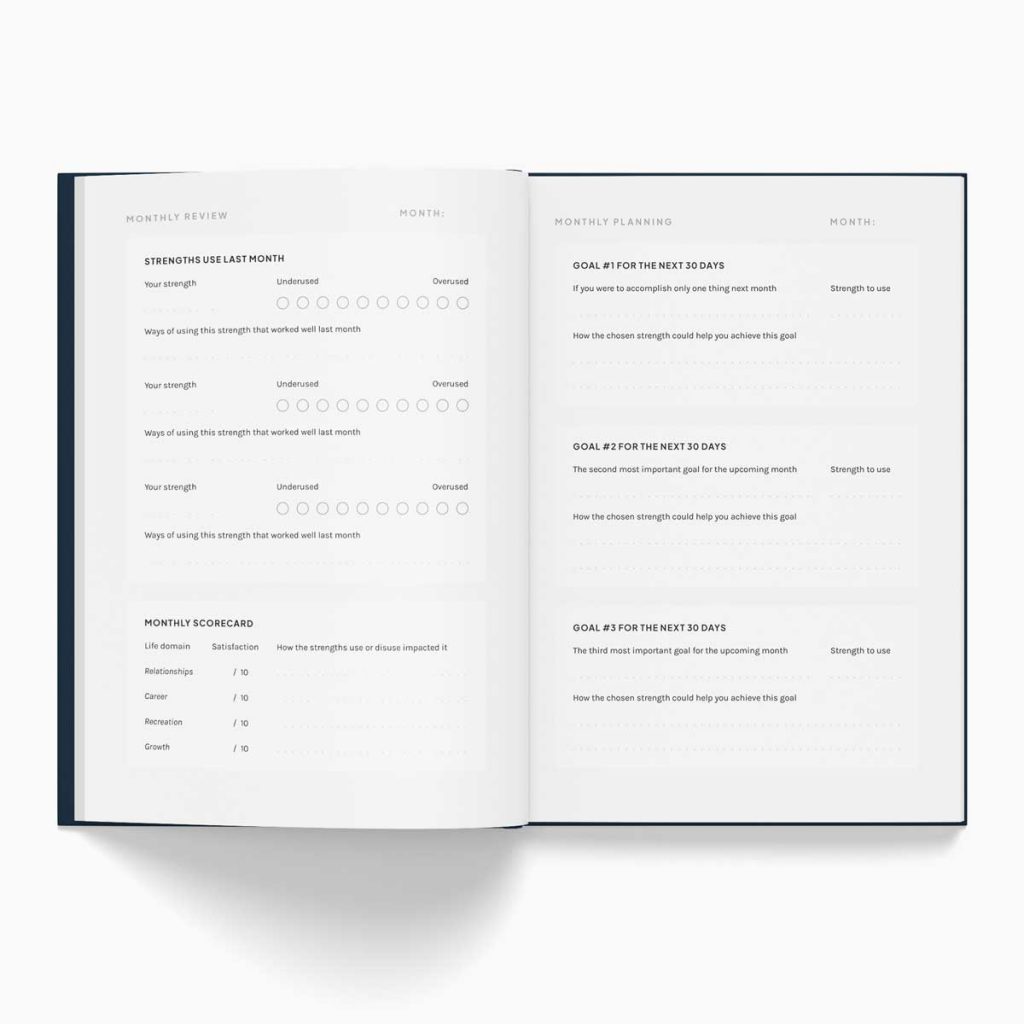 Regulate your strengths use to avoid under or overusing what you are great at. 
Collect best practices with respect to the application of your strengths. 
Set goals for the upcoming month and define ways strengths can help you reach them.
Track the impact of the strengths-based approach across different domains of life. 
Undated planner for 1 quarter
24 pages of strengths science
3 Monthly reflection spreads
12 weekly reflection spreads
60 daily reflection spreads
Quarterly well-being review
Total of 186 pages

Hardcover lay-flat
100% natural cotton cover fabric
Deboss stamp on front & back covers
100gsm inside paper
100% recyclable FSC-certified paper
5.8 in x 8.3 in / 148 mm x 210 mm

A5 format
Registered mail shipping
Shipping worldwide without exceptions
Max 5 items per order
Dispatched within 2 business days
Average worldwide delivery time 15 days
Due to COVID19, delivery delays to be expected
Align what you do with your strengths
Ready to achieve greater results while living the life with purpose? The Strengths Planner is an elegant solution to align what you do every day with your strengths. Get to do more of what matters to you, what energizes you and what is in line with your values, and, as a result, gain confidence, improve your well-being and reach your goals. With the Strengths Planner living intentionally will not be as hard as it seems. 
Whether you use StrengthsFinder™, VIA Character Strengths or HIGH5 Strengths Test, the Strengths Planner is designed to put your strengths at use for any strengths classification you prefer.