Answering supervisor interview questions as part of the job application process can be challenging. Supervisor recruiters typically have unique requirements for their team members, and their questions can be challenging to answer. 
Paying close attention to the specific needs of each role you apply for and prepare responses that reflect your qualifications and experience.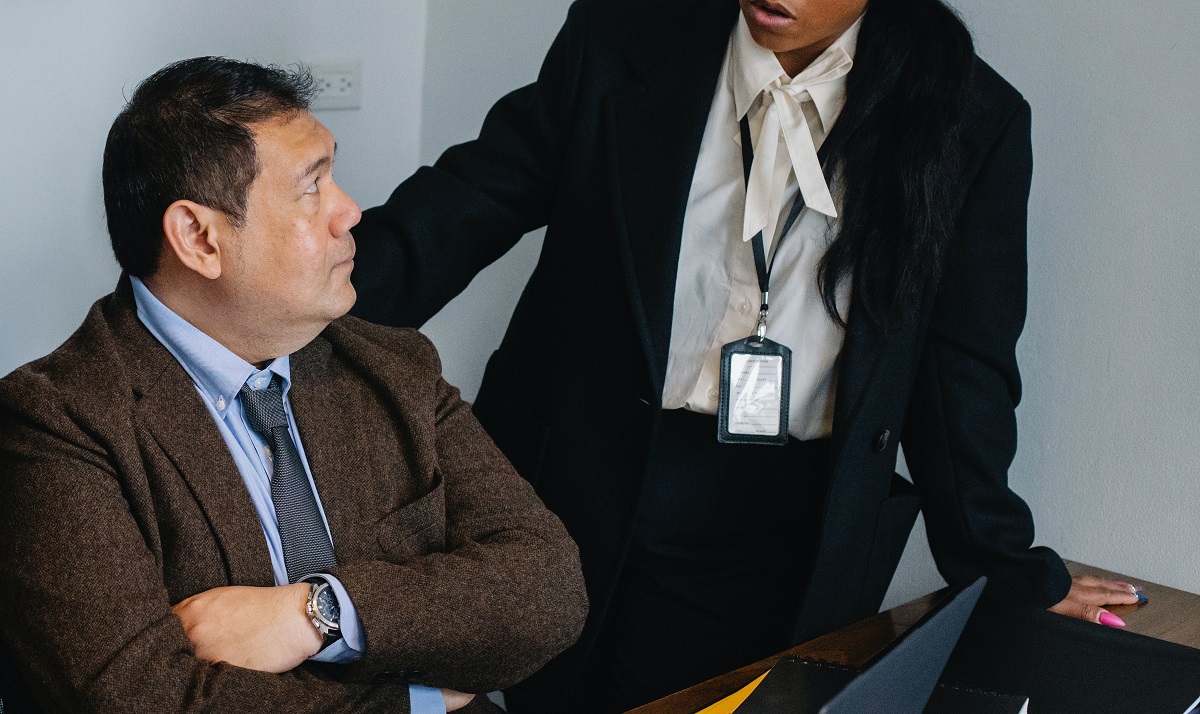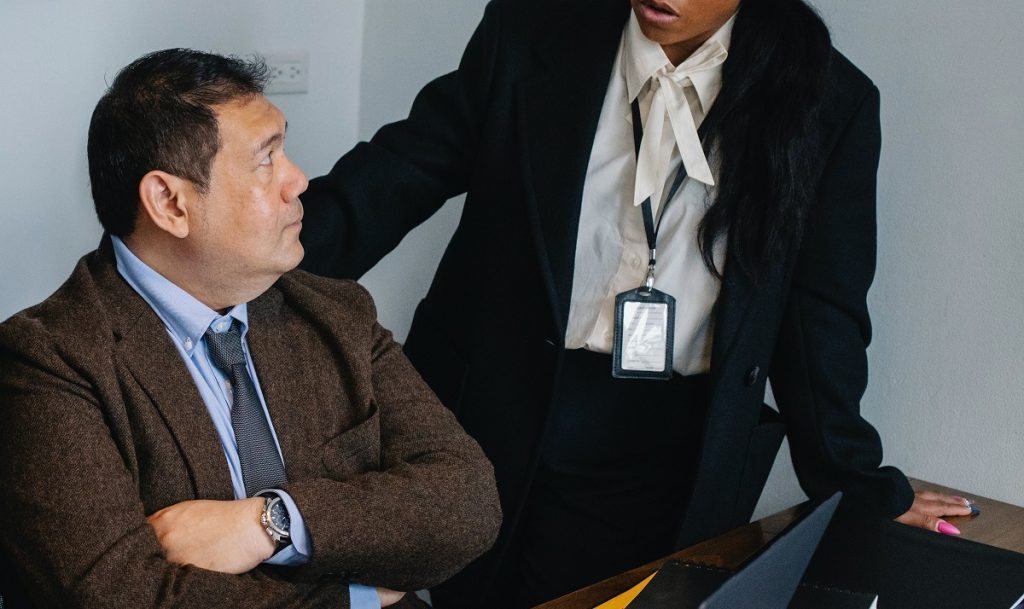 In this article, we'll cover some of the most common supervisor interview questions and tips and tricks on responding. If you want the best chance of success in your application, read on to learn more.
What are employers and hiring managers looking for when interviewing people for a supervisor role?
Employers and hiring managers typically seek individuals with strong leadership skills, the ability to motivate and manage a team, and good problem-solving abilities. It is essential to be prepared to discuss your qualifications and experience and your ability to meet the position's specific requirements. They may also ask about your experience in a supervisory role or a related field.
Here are some of the top skills to consider developing:
Resilience to stress
The first skill to consider developing is resilience to stress. As a supervisor, you may face stressful situations regularly, and it is essential to have the mental flexibility and emotional intelligence to handle any challenges.
Leadership skills
One of the essential qualities of successful supervisors is strong leadership skills. You should be prepared to discuss your experience leading teams and employees and strategies and tactics you have used successfully in past management roles.
Time management
A key component of being an effective supervisor is having excellent time management skills. Employers want individuals who can prioritize tasks effectively, delegate efficiently, and complete projects promptly – so be sure to highlight any examples from your previous roles that demonstrate these abilities.
Communication skills
Good communication is essential for a successful supervisor. You should be prepared to discuss your experience communicating clearly and effectively with teams and the methods you have used to ensure everyone understands their tasks.
Teamwork
The ability to foster teamwork and collaboration between team members is an essential skill for supervisors. Employers will likely ask questions about this topic, so it's best to have examples demonstrating your ability to work with diverse personalities and help them work together towards a common goal.
Accountability & Organization
Supervisors must also be able to hold their teams accountable and maintain organization in the workplace. Be prepared to discuss how you regularly check in with team members and provide feedback where needed. Additionally, employers will want to know how you ensure tasks are completed on time and that the work environment is productive and efficient.
Problem-solving skills
Finally, supervisors must be able to solve problems quickly and effectively. Employers may ask questions about specific scenarios or challenges you have faced in the past, so it's important to have examples ready of how you handled them successfully.
By preparing for these supervisor interview questions, you can set yourself up for success during the hiring process.
24 Interview Questions for a Supervisor
Now that we've covered the top skills supervisors need, let's look at some of the most common interview questions for this role.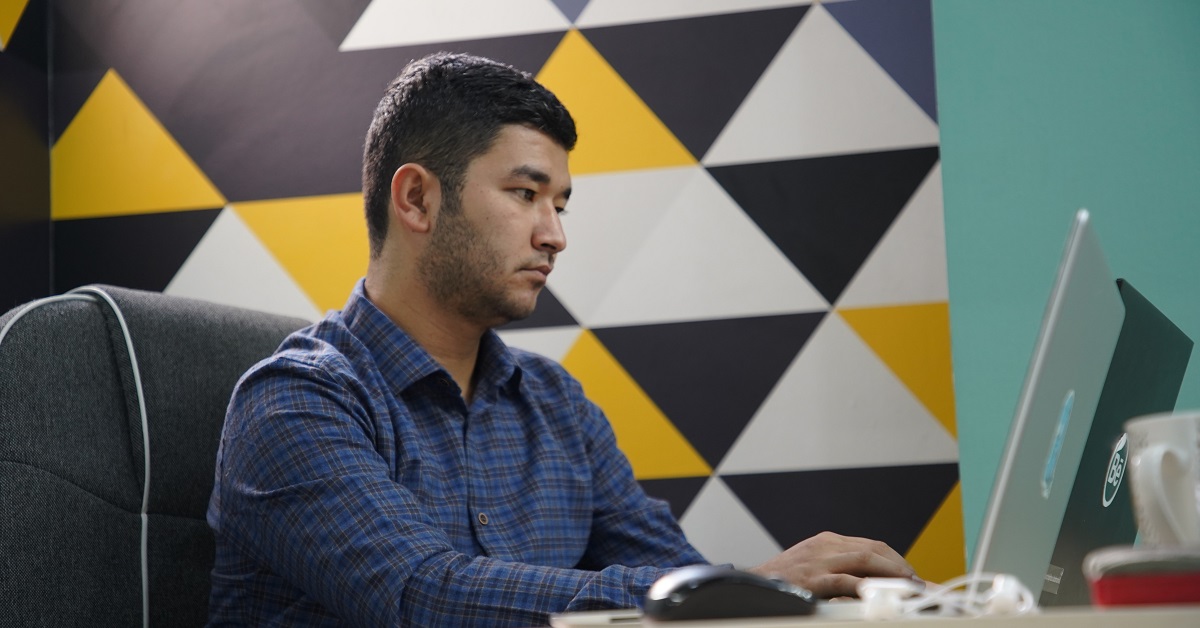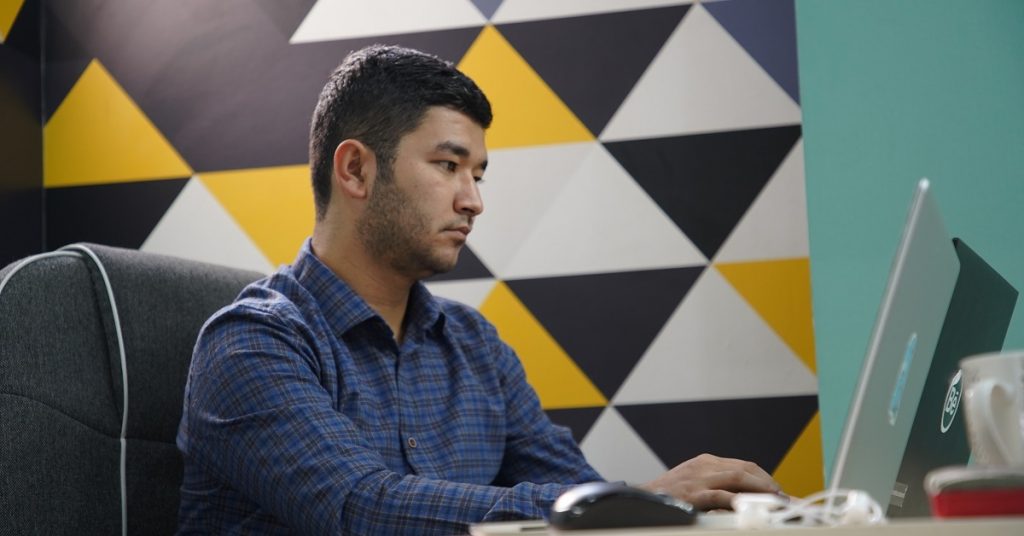 1. In your opinion, what qualities are most essential for a good supervisor?
This question gives you a chance to demonstrate your understanding of what it takes to be a successful supervisor. 
Answer: I believe the essential qualities for a good supervisor are strong communication and interpersonal skills, the ability to foster team collaboration and trust, strong problem-solving skills, accountability and organization, and the ability to lead by example.
Motivating, inspiring, and providing clear direction for team members are also essential. Additionally, a good supervisor should be able to delegate tasks effectively and foster an environment that enables employees to reach their highest potential. Finally, supervisors need to know when they need help or guidance from upper management. 
2. What do you expect supervisors to be responsible for?
This question reveals your understanding of the role and expectations of supervisors. 
Answer: The primary responsibility of a supervisor is to ensure that their team is performing well and meeting deadlines. This means overseeing day-to-day operations, giving feedback on tasks and assignments, monitoring progress, providing feedback to employees on how they can improve, and holding team members accountable for their performance. 
3. For success in teamwork, what are your top three factors?
This question allows you to discuss your experience with team dynamics and your strategies for successful teamwork. 
Answer: I believe that the three most important factors for success in teamwork are clear communication, trust and respect between team members.
4. What's your ideal salary or compensation for this role?
This question is intended to help employers determine if you are within their budget parameters. 
Answer: My ideal salary or compensation for this role would commensurate with my experience and the position's responsibilities. I understand that budgets play a part in deciding on salary and I am open to discussing fair compensation based on market standards.
5. When is the earliest date you could start this position?
This question is intended to help employers determine if you can start the position promptly.
Answer: Based on my current commitments, the earliest I could begin this position would be two weeks from today. 
6. For how many years have you been a supervisor?
This question reveals your experience in supervision. 
Answer: I have been a supervisor for five years, leading large and small teams in various industries. I have developed and fostered excellent communication, organization, problem-solving, and team collaboration skills during this time. 
6. What qualities do you have that make you the best candidate for this role?
This question allows you to discuss the attributes that make you uniquely qualified for the position. 
Answer: My strengths include strong interpersonal and communication skills; effective problem-solving abilities; an understanding of team dynamics and how to foster collaboration and trust within teams; ability to delegate tasks effectively; knowledge of industry standards; an aptitude for quickly learning new concepts; tenacity and attention to detail; and motivation towards consistently meeting goals and deadlines. These qualities combined make me a strong candidate for this position. 
7. What was the main reason you decided to leave your previous job?
This question helps employers understand why you are looking for a new role. 
Answer: After five years in my previous position, I felt I had reached a plateau regarding professional growth and development. I wanted to find a role where I could leverage my experience and take on additional responsibilities while continuing to learn and develop professionally.  
8. What are your long-term goals?
This question reveals your ambition and career trajectory. 
Answer: My long-term goals include advancing as a supervisor with increasing responsibility and eventually leading or managing teams in a larger or more complex environment. I also plan to continue my education and gain additional certifications that will allow me to become an even stronger leader and team member. 
9. What words would you use to describe yourself?
This question allows you to highlight any essential qualities that might be pertinent to this role. 
Answer: I would describe myself as reliable, organized, motivated, detail-oriented, and results-driven. I am passionate about developing teams and helping them reach their goals. I am also an excellent communicator with a knack for understanding complex concepts quickly and efficiently. Finally, I strive for excellence in all aspects of my work and take pride in producing high-quality results. 
10. How many hours per week would you be available to work?
This question will help the employer understand your availability and how much you are willing to commit to the position. 
Answer: I am available to work 40 hours per week and can be flexible with my schedule if needed.
11. How do you prefer to manage or lead people?
This question reveals your leadership style and allows employers to assess whether it is a good fit for their team. 
Answer: I prefer an open, collaborative approach when managing or leading people. I believe in creating an environment of trust and respect where everyone feels comfortable expressing their ideas, opinions, and concerns. I also strive to get input from all team members and consider their feedback when making decisions.
12. What attributes do you bring to the table that make you an excellent leader?
This question allows you to highlight qualities or skills that make you stand out as a leader. 
Answer: As a leader, I bring strong communication and interpersonal skills, a collaborative approach, adaptability and problem-solving abilities, and an eye for detail. I have a track record of successfully managing teams, delegating tasks effectively, meeting deadlines and goals, and setting clear expectations for team members. 
13. What factors do you consider when determining whether or not a team member is meeting your expectations?
This question helps employers understand how you evaluate team performance. 
Answer: When determining whether or not a team member is meeting my expectations, I consider their overall quality of work, the timeliness of their deliverables, their ability to work independently and collaboratively with the team, and any feedback that supervisors or peers have given. 
14. What does your planning process look like?
This question reveals how you strategize and manage projects. 
Answer: My planning process typically starts with breaking down tasks into manageable steps and creating timelines for each step. I then assign tasks to team members while ensuring achievable and realistic deadlines. Once plans are in place, I monitor progress regularly while keeping an eye on overall objectives. 
15. In what work environment do you perform at your best?
This question allows employers to understand the conditions in which you thrive. 
Answer: I perform best in a professional, organized, and collaborative work environment. My ideal team is composed of highly motivated and competent individuals who are open to constructive feedback and can efficiently communicate with each other. Accessing relevant resources and tools helps me reach my goals quickly and effectively. 
16. Have you ever let go of an employee?
This question will give employers insight into how you handle difficult situations.
Answer: Yes, I have had situations where it was necessary to let an employee go. In such cases, I approach the problem with empathy and compassion while ensuring fairness is observed throughout the process. I also provide feedback and help employees understand why they were let go so they can learn from their mistakes. 
17. How do you welcome newcomers to your team and help them feel comfortable?
This question will show employers how well you integrate new people into the team environment. 
Answer: When welcoming a new teammate, I take time for introductions during which everyone talks about themselves, their backgrounds, interests, and roles in the company. After this initial introduction period, I assign tasks to each individual based on their skill sets and provide support and guidance when needed.
I also offer open feedback sessions so the newcomer can ask questions or provide suggestions freely in a safe environment. Ultimately, I strive to create an atmosphere of inclusion and mutual respect where newcomers feel comfortable and valued.  
18. How do you assign work to other people?
This question reveals how you delegate tasks and distribute workloads. 
Answer: When assigning work to other people, I like to consider the individual's strengths and weaknesses to ensure everyone works on tasks that suit them. I also support and respect personal boundaries while encouraging collaboration among team members. Lastly, I strive to create clear expectations and timelines, so everyone knows what is expected from them. 
19. What specific actions can you take to lead by example for your team members?
This question helps employers understand your approach to leading a team. 
Answer: To lead by example, I prioritize communication amongst my team members, strive to be a mentor and advocate for each individual's needs, and demonstrate accountability by taking ownership of my actions.
I also keep an open dialogue with my team, so everyone knows their roles and responsibilities. Additionally, I set realistic goals and expectations while encouraging creative problem-solving within the group. 
20. Is it okay to mingle with employees who report to you outside work?
This question allows employers to gauge your understanding of relationship boundaries in the workplace. 
Answer: No, mingling with employees who report directly to me is inappropriate. Creating personal relationships can lead to favoritism, compromising the trust and respect needed for a successful team working environment. Therefore, I strive to maintain professional boundaries with all my team members in and outside the workplace.  
21. In the past, how many employees have you been in charge of?
This question reveals the size and scope of the teams you have managed. 
Answer: In the past, I have been in charge of teams ranging from five to fifty people. As a team leader, I was responsible for delegating tasks, setting goals and expectations, providing feedback and guidance, addressing any issues or conflicts within the team, and managing budgets. 
22. When you were in charge, what methods have you found to be most effective in cutting costs?
This question shows employers your ability to manage resources efficiently. 
Answer: When making cost-cutting decisions while in charge of a team, I have found it most effective to carefully assess the situation and create a plan that meets the team's needs and budgetary constraints.
This usually involves reducing expenses associated with travel, overtime pay, office supplies, etc., while ensuring that the quality of work is not compromised. Additionally, I strive to develop innovative ways to streamline processes to save time and resources. 
23. Have you ever participated in contract negotiations?
This question allows employers to gauge your negotiation skills. 
Answer: Yes, I have had experience negotiating contracts with clients or vendors on behalf of a company. In my previous roles, this has involved understanding client needs and creating an agreement that meets those needs while achieving the company's best possible outcome.
I am highly knowledgeable of contract law and take a strategic approach to negotiations by being prepared, listening actively, considering options and potential solutions, and communicating clearly. 
24. What equipment or software have you used in the past?
This question allows employers to evaluate your technical knowledge and experience. 
Answer: In the past, I have used various software programs such as Microsoft Office Suite, Adobe Creative Suite, Basecamp Project Management Software, Slack Collaboration Software, Salesforce CRM System, QuickBooks Accounting Software, and Autodesk 3D Modeling Software. 
Additionally, I have had experience using various types of office equipment such as printers/scanners/copiers, video projectors and displays for presentations, electronic whiteboards for brainstorming sessions, and digital cameras for photo or video shoots.
Questions for You to Ask in a Supervisor Interview
After you have shared your experience and ideas with the interviewer, it's time to ask your questions.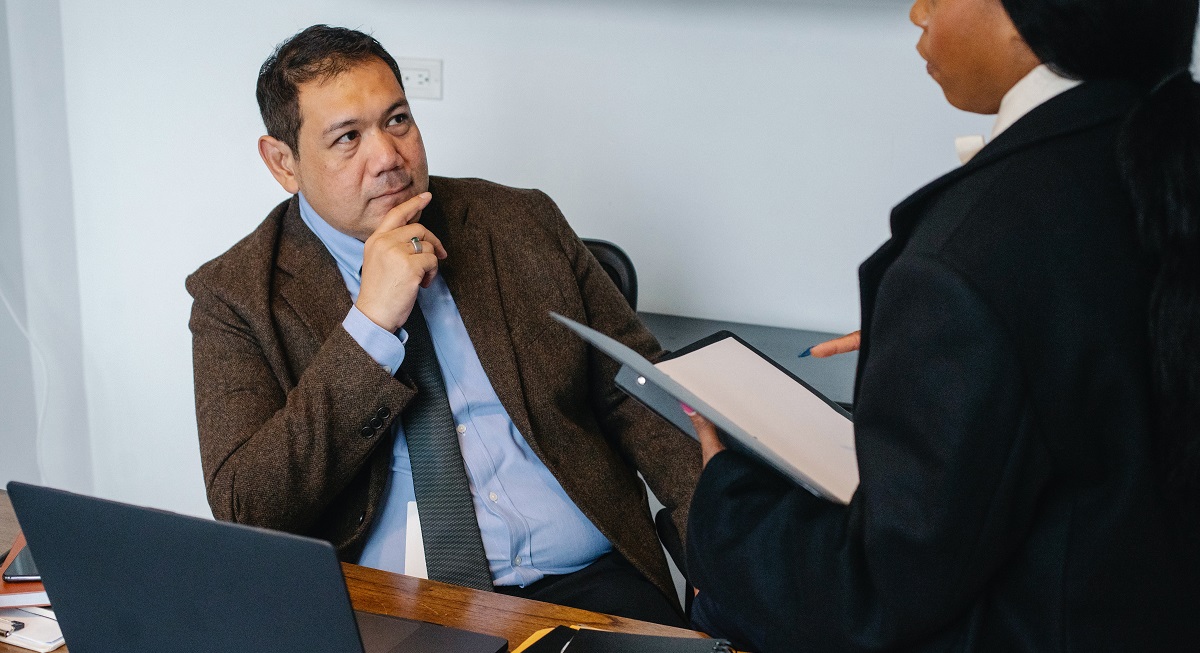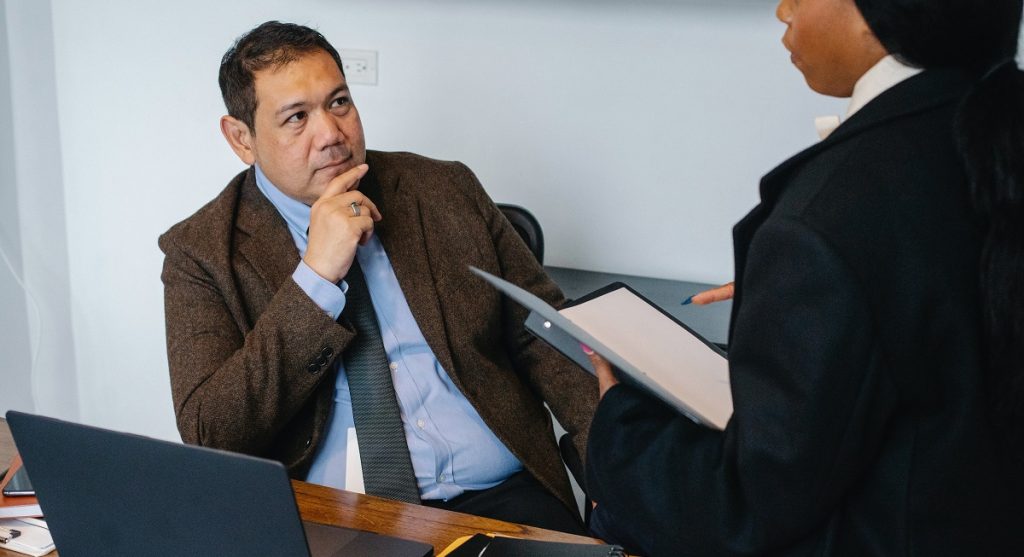 Consider asking any of the following:
When do you need someone to start in this position?
Asking this question will help you understand the timeline for filling the position, allowing you adequate time to prepare. 
To whom I will be reporting?
Knowing who your direct supervisor is can provide insight into the company hierarchy and culture. It also allows you to understand your day-to-day work environment better. 
Could you describe the training process for new employees?
Asking this question shows employers that you are serious about getting up-to-speed quickly and efficiently in your new role. It also reveals the team's organizational structure and how they handle onboarding new hires. 
How often do you measure employee performance?
Knowing how often and under what criteria employees are evaluated can provide insight into the employer's expectations for your role. It also allows you to understand their feedback process better so that, if needed, you can make changes accordingly. 
What is the leadership style of this organization?
Understanding the company's leadership style will help you understand the overall culture and working environment. It also gives insight into how decisions are made and enables you to determine whether or not it will be a good fit for your needs. 
What qualities and qualifications would the perfect candidate possess for this role?
Asking this question shows the employer that you are eager to meet their expectations and understand what they value in an employee. It also provides insight into the specific skills and experience they are looking for, allowing you to assess whether or not you have what it takes to be successful in this role. 
Tips For Preparing for a Supervisor Interview
Finally, look at a few tips to help you prepare for your supervisor interview.
Research the company before your interview. This will help you better understand the role and how it fits within the organization.
Prepare answers in advance to common questions that will likely be asked during a supervisor interview. This will help you feel more confident and prepared when answering questions.
Dress professionally and arrive at least ten minutes early for your appointment.
Be prepared to share examples of past successes relevant to the position you're applying for.
Bring a notebook with you to take notes during the conversation if needed.
Ask thoughtful, meaningful questions about the role – this will help demonstrate your interest in the position and show that you are taking the process seriously.
Show enthusiasm and be positive throughout the interview. Thank the interviewer for their time and consideration when concluding the meeting.
By preparing thoroughly for your supervisor interview, you can increase your chances of standing out from other applicants and making a great impression on potential employers.
Supervisor Interview Questions FAQs
What are the five roles of a supervisor?
The five roles of a supervisor are as follows:
Leader: A supervisor must lead by example, setting a positive tone and creating a productive work environment.
Coach and Mentor: Supervisors need to be able to motivate employees, provide guidance and feedback, and help them develop their skills.
Manager of Resources: This includes managing budgets, staff schedules, equipment, facilities, and materials orders.
Facilitator of Communication: Supervisors need to keep an open line of communication between employees, customers, vendors, and upper management.
Problem Solver: When issues arise in the workplace, it is up to the supervisor to resolve them as quickly and effectively as possible.
What are the four qualities of a good supervisor?
Respectful: A good supervisor will treat their employees respectfully, recognizing and valuing their work.
Patient: Supervisors must remain calm under pressure and understandably explain complex tasks.
Good Listener: It is essential for supervisors to actively listen to their employees so that they can understand their concerns and needs better.
Open-Minded: A supervisor needs to welcome ideas from employees and consider suggestions before making decisions.
What is your greatest strength as a supervisor?
To answer this question, you should draw from your past experiences and highlight a particular strength you have developed over time. For example, you may be able to easily manage difficult situations or motivate and encourage employees on an individual level. Whatever it is, explain why this quality makes you a strong supervisor.
A model answer could be, "My greatest strength as a supervisor is being able to effectively manage difficult situations by staying calm under pressure and finding solutions quickly. This has helped me foster a successful team environment where everyone feels comfortable expressing their ideas and concerns without fear of judgment or criticism."
Conclusion
Acing a supervisor interview requires a clear understanding of the role and its key responsibilities. By thinking through these questions and preparing answers, you'll be well-equipped to demonstrate your qualifications for the job.