School counselors have a unique role, and the school counselor's interview questions are also different from anyone else's. When preparing for an interview, many school counselors feel stressed.
They do not know where to begin their preparation, especially if they have never held a school counseling role before. As a result, this buildup of stress causes frustration, and this could negatively impact the candidate's ability to acquire the job they desire.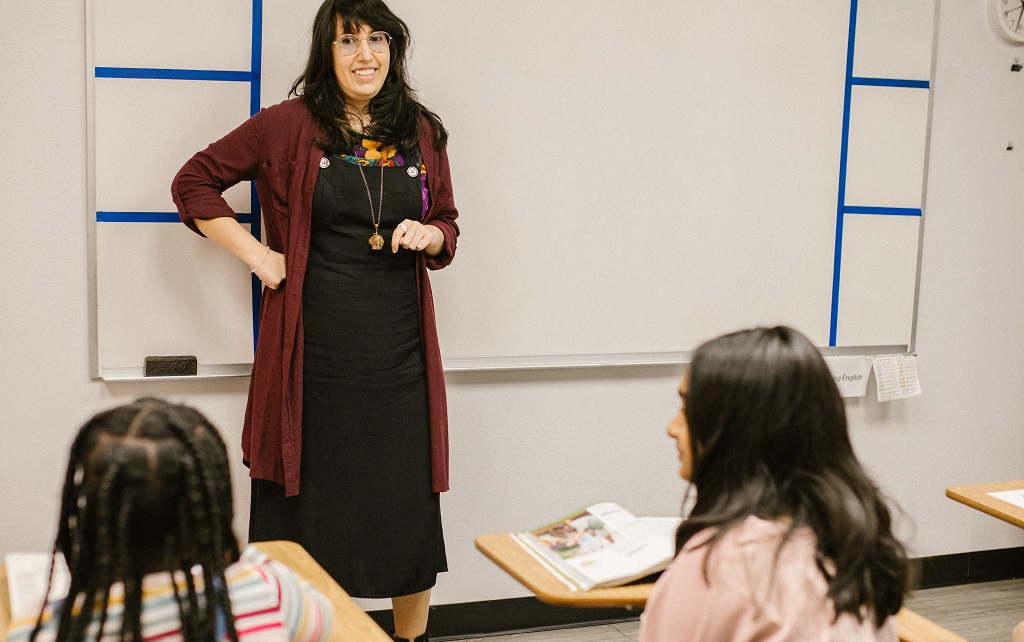 Preparation is a key part of interview success, regardless of which job you are applying to, and it does not have to be extremely stressful. In this article, we will go over the most commonly asked interview questions for school counselors and how you can prepare.
What are employers and hiring managers looking for when interviewing people for a school counselor position?
Across the world, there are thousands of schools. Each of these schools has a different set of values or principles they want candidates to abide by, as well as different goals, student populations, existing teams, funding sources, regulatory requirements, and more.
Thus, every school has slightly different requirements for their school counselor, too. This diversity in a school's ideal candidate could make it difficult for a candidate to prepare for an interview. However, there are some qualities and skills that nearly every skill recognizes as beneficial for school counselors. These abilities include:
Analytical Skills
As a school counselor, you will need to have strong analytical skills. Analytical abilities allow you to use data to find problems so you can quickly address them. By being highly analytical, you can quickly and efficiently spot issues a student is experiencing so you can swiftly address them.
For example, data can show a previously hardworking student's grade point average is dropping. Then, you could investigate to find out why this is occurring and create a plan to combat this issue.
Critical-Thinking Skills
Whenever you encounter a problem, you have to think critically to find its solution. If you simply resort to the same strategies everyone else uses, or what once worked for you, you will miss out on the opportunity to grow and further develop your counseling skills.
Additionally, this can have serious negative impacts on students. When you have strong critical thinking abilities, you can think more objectively when making decisions. This will allow you to better serve students and give less biased advice to those children.
Problem-Solving Skills
Your first instinct as a counselor is likely to avoid unnecessary conflict and problems. However, even the most skilled counselors cannot avoid problems entirely. You will need to employ problem-solving skills to help you address issues as soon as they arise.
Individuals who are great problem solvers know how to quickly get the team or student back on track. Sometimes, problem-solving will require some experimenting. It may even involve creative thinking when the standard approach to solving an issue fails.
Communication Skills
Counselors need to be highly skilled communicators. As a counselor, you will likely be talking with people for hours every day. Because of this, you will need to make sure your communication skills are top-notch. Great communicators know how to change their communication approach based on who they are talking to.
For example, one student may need more direct and frank communication, while another needs a gentler form of communication. Great communicators also know how to quickly get their point across and don't fill their responses with 'fluff.'
Empathetic Listening
As important as effective communication is, speaking well alone will not make you the best counselor you can be. Instead, you also need to have active listening skills and empathetic listening abilities. Empathetic listening allows you to better understand the student.
That way, you can make more individualized decisions that are right for that particular individual. You will also help the student feel heard, which students truly appreciate. This can contribute to you forming stronger bonds with students and building more trusting relationships.
Cultural Competency
You should always keep culture in mind when working with students. Culture and history should be in the forefront of your head when discussing culturally sensitive topics. Cultural competency involves paying attention to the cultural intricacies involved in how a student struggles.
For example, a student may be more likely to be discriminated against. Your job would not only be to help that student retain their confidence but to stop the systemic discrimination in your school.
39 School Counselor Interview Questions and Sample Answers
The above-listed skills are all crucial in understanding what schools need in an interviewer. The next step for you to succeed in the interview is to begin preparing. Many individuals do not know how to take this next step.
They may invest a plethora of hours and hundreds of dollars into understanding the top interview questions for this profession, but get little return on their investment.
By understanding the top 30 or so counseling interview questions, you will already be more prepared than nearly all other job applicants. Some of the most commonly asked counseling interview questions are:
1. As a school counselor, how will you support our school?
School counselors should be deeply involved in the school community. They should be willing to support the school as much as they can. Sometimes, that means involvement in school activities and assisting other staff members. It could also mean involvement in clubs or planning outings. Regardless, you should be willing to go above and beyond to help others, including both students and teachers.
One way to respond to this question would be: "I am willing to support the school community by offering to be involved in numerous clubs. I would love to help older students learn more about psychology and mental health. This way, I could help them help themselves. Such a club would also help students avoid stress and effectively deal with problems they encounter at school and beyond."
2. What would be the most efficient way to use your time as a school counselor?
Ultimately, everyone has just 24 hours to work with every day. And, only a portion of that time will you be at the school. You need to maximize your efficiency so you can help the most students possible.
This involves quick decision-making with high accuracy and a strong focus on your work. Be specific about which specific tasks you would like to see yourself doing the most. Also, state why you find those tasks to be the most meaningful.
To respond to this question, you could say: "I believe that one of the best ways I can spend my time is speaking to students directly. When I get to speak to students directly, I can better understand they inner emotions about the topics we speak about. This helps me give better advice."
3. What are the ASCA student standards? What impact do they have on your work?
This is a question that tests your general knowledge of the student counseling profession. ASCA student standards should be well understood by any school counselor.
The ASCA Student Standards: Mindsets and Behaviors handbook gives an outline of the ability,s knowledge, and actions students must take to achieve their goals. You should be able to explain what ASCA standards are, and the way you incorporate them into your advice.
When responding to this query, you might say something like: "ASCA Student Standards give counselors an outline for how to guide students to achieve their goals. It helps me understand which skills and actions are necessary to take when helping a student overcome their troubles. I use ASCA as a guideline and framework in helping me approach how to overcome roadblocks in a student's path to success." 
4. Have you ever used the ASCA National Model? What impact did it have on students?
The ASCA National Model is one of the strategies many counselors use to ensure their counseling supports student success and progress. If you are a new counselor, you may have not gotten the chance to implement this strategy yet.
Still, you can note the impact it had when others implemented it, and how you would go about implementing ASCA. If you have used ASCA, note its successes for students.
To respond, you could say: "I have used the ASCA National Model when working with students at my last counseling job. There, I got to use ASCA when helping a student find his ideal college and applying to it. I got to analyze his goals and desires thanks to this method. In the end, the student was extremely excited to apply, showing ASCA can bring passion into a student's life. When he got into the school he applied for, he called me in tears thanking me."
5. What quality is the most crucial for a school counselor to have? How does this characteristic (and other important characteristics) help a school counselor promote student welfare?
When asking this question, the interviewer will determine your top values. These are the values they will likely see reflected in you once you start the job. The interviewer wants to make sure your priorities and values align with their ideal values.
The second part of the question tests how well you think the value will impact students. It is asking about the 'practicality' of the characteristic and its influence on students.
One way you could respond would be: "To me, the most important quality of a counselor is being able to listen. The counselor had to ensure students feel heard. This will allow them to build strong bonds and empathize with the person they are speaking to. That trusting relationship is extremely valuable. It will allow students to feel more comfortable sharing their issues, and thus allow the counselor to better serve them."
6. Suppose school counseling ethical guidelines conflict with one of the school's policies. Which guideline would you follow and why?
Usually, schools try to make sure their policies align with the ethical standards described by leading school counselors. However, there may occasionally come conflicts between these two guidelines. As a school counselor, you must emphasize that your top priory is the success of the student.
So, when answering, place the emphasis that you will follow whichever guidelines respect students and assists them more.
A potential response could be: "Throughout my career, there have been very few conflicts between school values and the values reflected in school counseling guides. However, if this does occur, I will follow the guidelines that I see work best in helping students, regardless of whether they are the school's policies or the national counseling guidelines." 
7. As a school counselor, how will you make sure our counseling program promotes cohesion and unity among students?
School counselors know the many benefits of promoting unity and peace among the student population. It allows students to focus on their studies, decreases discrimination, and helps students with their mental health. You need to understand your role in promoting unity as a counselor.
Tell the interviewer about the strategies you can use to increase social cohesion in the school environment.
When responding, you could say something along the lines of: "I believe that as as counselor, I have a unique opportunity to improve unity in schools. I will ensure that students understand the importance of diversity by hosting monthly presentations on the importance of unity and diversity. Plus, I will speak to students who were disciplined for discrimination about the direct harm their actions cause."
8. How can you, as the school counselor, make our school more equitable and boost opportunities for minorities?
More and more schools are starting to recognize the importance of DEI: diversity, equity, and inclusion. School counselors play a crucial role in promoting DEI at school.
They must ensure that students know the importance of diversity, promote equitable school policies in school board meetings and beyond, as well as help students recognize the importance of respecting others who may not look or think like them.
To respond, you could say something such as: "One strategy which helps boost equity in schools has been education. I have helped school districts formulate educational content that helps students understand the oppression of minorities and the importance of inclusion in an age-appropriate manner. These educational programs promote empathy and pro-diversity thinking in students." 
9. How is your work different from that of a social worker, psychologist or mental health counselor for schools? In what ways is your approach to student wellbeing different from that of other professions?
Schools look to many different individuals when trying to maximize student well-being. As a counselor, though, you need to have a clear definition of your role.
It must differ from the role of a psychologist or social worker, although you could work in unity with them on certain projects. You must have a specific approach to student well-being that sets you apart from candidates who give general answers.
A sample response could be: "My role differs from that of a psychologist because I am not trying to diagnose the students. Rather, I am only there to help them with their struggles. Unlike a social worker, I place more of an emphasis on the student's academic life rather than experiences outside of school. That way, I can focus specifically on improving the school experience for students."
10. How is a therapist different from a school counselor? How should a counselor support students who need or are currently receiving therapy?
Many individuals confuse the role of a school counselor with that of a therapist. You have time clearly understand the difference between these two roles so yo can perform your specific duties to the best of your ability.
For instance, therapists provide ongoing and intense individual therapy, while school counselors focus more on helping students make decisions and navigate school life in particular. You must also have a plan for addressing the unique needs of students currently receiving therapy, as their mental health may differ from the average person's.
One way you could respond to this question is: "My role as a counselor differs from that of a therapist because I am not looking to diagnose anyone or give someone medications. I simply want to guide them with their school life. I will work closely with parents and school mental health professionals to help students who have unique mental health needs."
11. Tell me about your ideal school counseling program. What are its main features? How would this school counseling plan fit into our overall school improvement goals?
This question uncovers numerous of your qualities as a candidate. First, by describing your ideal counseling program, you are reflecting on what you would like to achieve at the school. This helps the interviewer understand your goals and the type of counselor you are.
The second part of the question(the way this plan fits in with the school's overall goals) shows how well you understand the school's policies. It shows your preparation or lack thereof.
One way to respond to this query would be: "The ideal school counseling program would be one which gives students the most resources possible to achieve their goals. They would have access to a school counselor at any time to speak about anything bothering them. The technology could help students in deciding which colleges align best with their goals and interests, for example. This would allow the school to boost college attendance rates and help students gain clarity about their future, which aligns with the school's improvement plan."
12. What made you want to become a school counselor? Tell us about your journey in choosing this career.
Every great school counselor needs something to motivate them. You need to have a solid 'why' behind you whenever you come to work every day. This will allow you to stay passionate and focused even when the times get tough.
Thus, if you have a strong reason for choosing this career the interviewer will be more interested in hiring you. Tell them about the emotional reasons and values associated with you choosing this line of work.
To respond, you could say: "I chose to become a school counselor because I saw the immense impact my counselors had on me. When I was in school, I needed assistance choosing a college, and I felt like I did not know what I wanted to do with my life. The counselors were there for me, listened and made me feel head, which still impacts me to this day."
13. How does your experience help you become a better counselor?
If you are completely new to counseling, do not worry. You can still mention how your education helped you become a better counselor. However, if you have practical experience working with students in a school, this would be the best type of experience to mention. It would show you already understand the school environment similar to the one you will be working in.
To respond, you could answer: "I have experience working with students one on one as a counselor. I used to work for a school in a low-income community in Florida. There, I learned how to help students with limited resources. It allowed me to serve students with the most need for a counselor, and it was a very rewarding experience."
14. What are your greatest strengths? Tell me some more details about your strengths. How will they help you use the ASCA National Model?
During nearly any interview, you will be asked about your strengths. Therefore, you need to have a strong understanding of which qualities help you succeed and stand out. In addition, this question also tests how well you understand the ASCA National Model.
The interviewer wants to know if you understand where your strengths fit into this model, and how they will be useful for their school. Be sure to highlight how these strengths not only help you but the students as well.
One way to respond could be: "My greatest strengths are empathetic listening and organization. My active listening helps students feel heard, and allows me to build more trusting relationships with them. Thus, they are more likely to take my advice, which is crucial for the ASCA Model to be implemented. My organization helps me stay efficient so I can speak to and assist as many students as possible."
15. Tell me about our school's strengths and weaknesses.
Interviewers want to hire individuals who are prepared and familiar with their organization. The same is true with counseling interviews.
You need to ensure you know the school's values, goals, strengths, and weaknesses before you step foot in the interview room. Otherwise, you may seem unprepared and flustered when asked a question like this.
When answering this question, you might say something such as: "I believe your school's greatest strength is your wide variety of clubs and extracurricular activities. This allows students to get more involved with the school and helps them explore these unique interests. However, a weakness your school has would likely be your student's math performance. I have noticed students typically rank quite a bit below state standards for math."
16. Tell me about a time you helped a student extremely successfully. Then, do you have any moments when your support did not help a student as well? Tell me about them, both your unsuccessful and successful attempts.
Counselors always strive to help every student they meet with. But occasionally, their advice will not be as relevant to the student as it could be. Or, the student simply chooses to ignore the advice. Other times, counselors make a huge impact on a student's success in a positive way. You should learn from both your successes and failures, and show the interviewer you remember these key moments.
A sample answer could be: "One of my most successful student counseling moments was when I helped a student discover their passion for teaching. He had always wanted to be a scientist, but we talked about career options, and he told me he also enjoyed helping children tremendously. So, I suggested he become a science teacher, and he was extremely excited for his future. Another time, a girl needed help with her anxiety. And, I was simply not certified to give mental health advice to her because of her mental health history, so I had to redirect her to a psychologist. I felt bad that I could not help her, but I think it may have been for the better."
17. Why do you want to become a counselor with this school and this team specifically? Do you have any professional goals for yourself? How does this school fit in to those goals?
You need to have a specific reason motivating you to apply for this job in particular. There must be something unique about this team (their values, their teaching methods, or even the size of the school/student-to-teacher ratio). Clearly outline how this school can fit into your goals for yourself. This will make the interviewer believe you are both goal-oriented and committed to staying with this school.
To respond, say something such as: "My personal goal would to help as many students as I can find their career path (or at least 300 individual a year). Your school is one of the biggest in the state, and this would allow me to achieve that goal. This school also has a lack of counselors behind just my position, and I want to ensure those students get the attention they need."
18. What is your favorite part of working with younger (K-5) students? Which of your skills helps you to create bonds with these students?
If you are applying to a K-12 school district, you will most likely be asked this question. The interviewer wants to make sure you have skills that serve this specific population.
You need to treat older college students differently from younger students in grade school after all. So, highlight which abilities help you connect most with this group of individuals.
One way to respond to such a query would be: "My favorite part of working with students in grade school is their willingness to experiment. They have not yet been conditioned to think they have limits. They feel curious about the world, and they are willing to learn more about it if you engage with them. I use active communication to engage these students  and get them excited to learn."
19. What role does culture play in schools? How would you speak about cultural differences in our district?
Culture is a key part of any individual's identity. Therefore, you need to be especially careful when speaking on topics that have cultural significance. You can demonstrate your cultural sensitivity by making some statements about diversity, equity, and inclusion and the role it plays in the school. You should be willing to educate students in an age-appropriate manner when it comes to culture, too.
To respond, you could say: "Culture play a major role in the lives of students, and it certainly impacts their school lives as well. Culture can be the root of bullying for many students, and I will ensure I address this issue and educate students about the importance of diversity, equity, and inclusion in combatting bullying practices."
20. What is something new you could offer to our team? Are there any innovations you could bring to our school and incorporate into your counseling method?
Schools like to constantly be improving. They have to, since the education field is constantly getting more individualized and filled with innovations. You need to keep up with the latest counseling best practices and innovations to stay ahead of the crowd. In addition, your unique counseling innovations should be used to help students, so highlight how they do so.
To respond, you could say something such as: "One new innovation I recently learned about was social-emotional learning programs. Typically, they were done without much technology, but programs like Second Step are more individualized and engaging due to their use of technology. The lessons learned in these programs can serve as a jumping-off point for students who want to discuss something further with me."
21. How do you react to constructive criticism? How does this feedback help you grow as a counselor?
Constructive criticism and feedback is crucial to help you learn and grow. You must be open-minded and willing to listen as a counselor. The greatest counselors will take a teacher's advice and never stop learning about their profession. You need to ensure you are willing to receive feedback and implement some changes. Then, highlight why this is important for your students.
When answering this question, you could respond with something along the lines of: "I am always open to feedback. In fact, I actively encourage both students and coworkers to give me feedback! I see it as a way to improve myself and further help students. With that feedback, I can become better aware of my weaknesses so I can address them and become a better counselor as a result."
22. How do you overcome stressful moments? Stress is an inevitable part of this job, so how does the ASCA Model help you battle stress? As a counselor, you will likely be pressured and stressed at numerous points in your career. Which strategies do you have with confronting stress both personally and professionally?
It is undoubtedly true that counselors have stressful jobs, at least some days. You will be responsible for helping a large number of students (most likely) and their future as well as mental health sometimes relies on your advice.
So, you need to ensure stress does not get in the way of you giving great feedback. You must also ensure you have strategies for tackling stress on a personal level, so you do not feel burnt out.
One way to respond to this question would be: "I overcome stress through numerous methods. Personally, I like to slow down and reconsider the situation. Then, I make a plan if I need to make a decision. I also like to remind myself of why I started this job so that the stress is put into context."
23. Would you be willing to work in the evenings to assist with parent orientation, student clubs, and so on? Sometimes, the school encourages counselors to work after 5 pm. Which strategies do you use for managing work/life balance?
Most school counselors are finished with work by 5 pm or earlier, but the most committed counselors sometimes stay after hours to assist with other functions. This makes you seem loyal and committed if you mention your willingness to do this during the interview.
However, this can cause extra stress. So, you need to have some clear strategies for time management and stress reduction to be a great counselor.
When responding to this question, you could say something along the lines of: "I am more than willing to help out with functions like parental meetings or helps students with clubs, especially if they relate to psychology or helping the community as a whole! I balance work with life by ensuring I do not overwork myself (which means I will not be available to help out every day but on most days) and practicing mindfulness."
24. Have you ever taught or counseled children with special education needs? How do you include special education students in your approach to counseling?
As a counselor, it is great to be familiar with a broad range of students. In nearly any school, there will be some students included within the 'special education' category. Just like they have special education needs, they also have special counseling needs.
If you have experience working with such students, tel, the interviewer. It could be extremely useful and help you stand out from the other applicants.
To respond, you could say: "I have over 6 years of experience helping students with special educational needs. I change my approach to counseling to better fit their needs. For one, I try to ensure parents are more involved in the counseling process. Additionally, I try to simplify my advice to make it more manageable."
25. What is your experience with counseling non-white students? Do you have any experience assisting LGBTQ+ individuals?
As previously mentioned, having experience serving a large number and diversity of students is seen as an advantage by most schools.
Therefore, if you have experience assisting individuals of color or LGBTQ+ individuals, then you will likely stand out from the crowd. This could show your ability to adapt your counseling style depending on who you are speaking to.
For example, you could say: "I have experience counseling both LGBTQ+ individuals and individuals of color. Individuals of color sometimes reported harassment and bullying to me due to race-related discrimination. I met with students to discuss the importance of diversity and inclusion. My experience with assisting LGBTQ individuals is similar."
26. Do you have any expertise regarding parenting programs? How will you as a counselor help parents? Do you offer any instructional opportunities?
Counselors are most known for assisting students. However, they also play an important role in assisting parents. For example, it is the counselor's job to ensure the parents are aware of career options and school opportunities for their child.
The counselor should also inform the parent about any mental health concerns if they are life-threatening (if they are not, counselors are asked to keep them anonymous).
One way you could answer this query would be: "I do have some experience with parenting programs. At the last school I worked in, there was a counselor/parent communication program. There, I met with both students and parents and discussed the student's opportunities for graduation and post-school work." 
27. What is your approach to writing recommendation letters?
Sometimes, students will ask counselors to write recommendation letters for them to get into a class they are interested in. They also do this for colleges. The counselor must weigh whether the student is ready for the class and if it is the best decision for them. Often, the counselor also involves the parents when making this decision. You must have a straightforward approach to wiring recommendation letters.
You could answer with something along the lines of: "My approach to writing recommendation letters is relatively simple. One, I will see if the student has finished the prerequisites for the class. Then, I look at the parent's input. If it is a college recommendation letter, I consider the student's scores, their future goals, parental input, and teacher input."
28. What are your organizational strategies?
Counselors need to stay organized if they want to be successful. Organization maximizes efficiency and it allows the counselor to better focus on the tasks at hand.
You need to clearly outline the strategies you use to keep yourself organized. Your organization will not only help reduce you reduce your own frustration. It will also help you better focus on students.
For instance, a sample response would be: "My top organization strategy is using graphic organizers and planners to help me organize my day in advance the night before. This helps reduce my stress and gets me excited for the future. Plus, I often organize my desk and computer based on which materials are used for what (such as – parent information, college applications, etc).
29. What do you think you will be doing 5 years from now?
Schools want to hire counselors who think about the long-term. They want their counselors to be committed to their work and loyal to the students they interact with. So, you should ensure that whatever you do 5 years from now, you will still be looking out for students.
You should be passionate about helping the youth, so this should be a relatively simple question to answer.
One way to respond would be: "I would see myself still doing essentially the same work. I would love to stay and work at this school for the next 5, 10, 15 years or longer. I want to be committed to the student population. However, I would also like to be experimenting with new technology in the next coming years. It could potentially change the way I approach counseling, such as by doing more virtual counseling."
30. Do you speak any other language that is not English?
Being bilingual is not a prerequisite to being a successful counselor. However, it can certainly be helpful. It would allow you to connect with students who do not speak English well. This skill can also help you stand out from the crowd. Knowing how to speak another language is especially crucial if you live in a community with many immigrants.
To respond, you could answer with: "I do speak another language. I know how to speak Turkish, since I was born there. In school, I also learned some basic Spanish that I still remember."
31. Tell me about your counseling style. Which method do you most closely follow? How does your use of this counseling method help students?
Every counselor has their own unique method of communication. However, you likely took inspiration from one of the most commonly used counseling styles, such as interpersonal counseling, rational-emotive counseling, or some others method. Tell the interviewer about your style, and then connect that back to why using this style is beneficial to students.
When answering this query, you could respond with something along the lines of: "My counseling style is most similar to the mindfulness-based counseling model. When students face stress, I help them to relax and re-evaluate their circumstances. I help them slow down in a fast-paced world. This helps students relax and reflect, which leads to them making better decisions."
32. Tell me about how the ASCA Model benefits every student at our school.
ASCA is not a model that works sometimes, for some people, some of the time. It is a framework that nearly all counselors use to guide their works because it is helpful to nearly every student. That is precisely why it is a near-universal standard, regardless of which school you are applying to. Ensure you highlight the universality of ASCA and the many benefits it brings to students.
A sample answer would be: "The ASCA Model has been recognized as the leading counseling guideline by counseling professionals across the United States. It helps me understand my role in helping students. When I clearly understand where I fit in to a counseling program, the students get much clearer advice from their counselor."
33. How would you bring the ASCA Model into action for a grade school, middle school, or high school?
The ASCA Model is crucial to understand if you want to be a counselor. However, simply knowing about it is not enough to get you hired. You must have a plan to truly bring it into action. Therefore, giving your plan of action to the interview will make you seem like someone who likes to turn ideas into reality.
For example, you could respond with an answer such as: "I would implement the ASCA Model in a school by first defining the role I have in a student's and parent's support network. Then, I will make myself available to discuss the student's progression and worries. We will work together to form plans of growth."
34. How can you build bonds with students during a one-on-one counseling session or when counseling small groups? What role will you as the counselor play during these different counseling sessions?
The greatest counselors know they must slightly change their counseling and communication method depending on the setting. After all, all students are unique. So, when answering this question, you can note how you will change your approach to counseling based on whether you are in a small group, one on one session, or large group setting.
To answer this query, you could say: "I can build bonds with students by employing active and empathetic listening skills. This is especially useful to students in a small group or individual settings, and it makes them feel heard. For large groups, I can encourage participation for all group members by creating a friendly and open environment for counseling."
35. Which proven strategies would you use to reduce student absences and improve attendance?
School attendance is a major issue that many counselors have to address. When students do not come to school, they miss out on opportunities to learn and further their careers. You as the counselor need to have evidence-based approaches to overcome student attendance issues.
It could be anything from speaking to parents to getting principals involved. Your response reveals whether you are more laissez-faire or hands-on as a counselor.
One way you could reply would be: "My strategy for reducing student absences is multifaceted. First, I speak to the student to try to understand why they are missing school and inform them on why coming to school is necessary. Then, I contact the parent. We create an attendance plan. If this fails, I will get the principal involved."
36. How can you leverage technology to further improve your counseling?
In today's world, nearly everything runs on computers. Even counseling is becoming more and more digitalized. And, that does not necessarily have to be a bad thing. You can use technology to better connect to students.
You could also use technology to counsel students who go to virtual school if your district has that option. When answering, highlight the positive side of counseling technology.
A sample response would be: "I have seen the many benefits technology could bring to my counseling. For example, I noticed your school offers online learning. With Zoom, I could help those online learners if they struggle emotionally or if they need help choosing career paths. Additionally, technology could also improve my efficiency, and the data collected by technology helps me understand students on a more individual level (such as with digital tests, both emotional, personality, and academic tests).
37. How will your personal development goals impact our counseling program? Do you already know your personal development goals? If so, what are they? How will your pursuit of those goals improve your counseling?
In nearly any industry, ambitious individuals make personal development plans. The same is true with counseling. By having a detailed personal development plan, you can show your passion for this job and willingness to look to the future.
Then, connect your personal goals to the goals of the school. Show how they are related and how your pursuit of those goals will help the school achieve their own goals.
When answering this question, you could say something along the lines of: "My top personal development goal is to provide individualized counseling to every student I work with. I do not want to use a cookie-cutter counseling style. This would fit into the school's goal to help student's unlock their potential since I will be addressing every student's unique skills and helping them grow."
38. What do you think of the school counseling program we currently have? How will you evaluate it in the future?
Do not be too critical when responding, but do give some constructive criticism. The school wants to know that you can see both strengths and weaknesses in their program and that you will continuously work to improve it.
Additionally, the school wants to ensure you are constantly learning. Therefore, the second part of the question tests you to make sure you are always re-evaluating your strategies and keeping current with best practices.
To respond, you could say: "I believe you have an excellent school counseling program. I have heard this firsthand from some students who recently graduated. However, you simply do not have the greatest student-to-counselor ratio, which makes it difficult for counselors to give students the individualized attention they need. I will re-evaluate my strategies on a consistent basis. I take feedback from students and parents to do this."
39. What makes you want to work in our school?
There are thousands of schools across the United States alone. There are probably dozens of districts in your city alone (if you live in a larger city). So, there has to be a reason you choose this school in particular.
Something has to motivate you to stay with this team. Schools want to hire loyal and committed individuals, and this is exactly what this question is testing.
A sample answer would be: "This school serves a wide variety of students. I would love to work with a diverse group of students. Everyone from LGBTQ students to immigrants have been represented in this district, and it is constantly ranked as the most diverse school in the state. I am passionate about connecting with people from different backgrounds, and I get to do that here."
Questions for You to Ask in a School Counselor Job Interview
After reading through the plethora of different questions your interviewer could ask you, hopefully, you are feeling a bit more prepared. However, there is another step you could take to truly stand out from the crowd.
And, taking steps is relatively easy. It does not require you to do an immense amount of studying or buying expensive preparation materials. In fact, it is quite simple. All you have to do is ask your interviewer a few questions about the position. This will make you seem curious and passionate to them, going above and beyond what most other applicants do.
You could ask some of these questions, among others:
When would you like to have your next counselor hired by?
Will I be reporting to the principal, board, superintendent, or someone else (or multiple of these individuals)?
How do you review a counselor's performance? How often do these reviews occur?
What leadership style does the superintendent use? What about the board member's leading and communication methods?
How would you describe the ideal counselor for your school?
How To Prepare for a School Counselor Job Interview
As a school counselor, you are likely no stranger to stress. You will be speaking to a plethora of different students throughout your career. And, in many cases, their success could be directly tied to your assistance.
So could their failures. However, the stress a school counselor feels begins before they even get the chance to talk to students. The stress starts with the interview preparation process. However, interview preparation does not have to be daunting. In fact, by just following a few steps, you can immensely decrease your stress and prepare better.
For one, you should start by reading some of the most commonly asked school counselor interview questions. We have provided a comprehensive list of these queries above. In addition to simply reading these questions, you should also formulate your responses to them.
These responses do not have to be complex or detailed. Rather, they should just be detailed enough for you to remember the big picture during your interview.
Next, become familiar with the school you are applying to. Think about the students you will likely be working with. Look at school board meetings and see if they mention any problems they currently have with their counseling program. Try to bring up these problems during the interview and how you would address them. Also, read the school's values.
Finally, you should ensure that you are familiar with current counseling best practices. Thoroughly read about the ASCA Model and how other schools are currently implementing it. Evaluate the successes and failures of your prior counseling styles so you can talk about how you learned from your mistakes and continue to grow.
STAR method
There are many ways to prepare for a school counseling interview. However, if you want a simple and easy-to-follow guideline in responding to personal interview questions, consider the STAR method. STAR is an acronym that stands for situation, task, action, and results. It helps you answer questions that ask you to 'describe a situation when…'
The STAR method can be explained like this: the S stands for situation (what you will be discussing in your personal example. The problem at hand and who was there are included in a situation). The T stands for the task (this is what you were responsible for in this situation).
The A stands for action (or the steps you took to combat the problem). And finally, the R stands for the result (the impact your action had on solving the problem, the team as a whole, your students, and even yourself).
School Counselor Interview Questions FAQs
What are the 3 responsibilities of a school counselor?
As a school counselor, you will have a variety of different responsibilities. Your specific duties will differ slightly from school district to school district, too. However, there are some tasks that nearly every school counselor needs to perform.
The first would be to listen to a student's problems relating to the school and their emotional concerns as well. The counselor must be an empathetic and active listener to do this. Next, the counselor must create a plan to help the student tackle these issues.
The final responsibility of a school counselor is reevaluating the student's performance and adjusting their plan accordingly.
What are the 5 core counseling skills?
School counselors are a diverse group of individuals. They need to possess a variety of different skills and qualities to be successful in their role. For example, one of the most important skills for a counselor to have is to be an active and empathetic listener.
This makes students feel heard and gets them comfortable to speak to the counselor honestly as well as openly. Next, the counselor must be organized. This helps the counselor help as many students as possible.
Thirdly, counselors must be great communicators. They need to give actionable advice that is understandable to students. A counselor needs to be skilled at problem-solving as well. After all, students will be presenting issues to them, and the counselor often has to think out of the box to find solutions.
Finally, counselors need to be skilled at managing their emotions. They cannot let their emotions get in the way of giving quality advice to students.