Setting professional development goals is often the first step toward boosting the chances of success in any career. Setting goals can help motivate you to achieve more than you ever imagined.
Of course, success stories do not occur overnight. Those who wish to achieve more in their careers, in fact, achieve anything in life, are those who persevere to achieve their (often ambitious) goals.
Getting out of your current job or committing to taking a massive risk on your business are both lofty goals that can make individuals extreme fear. So, how would one overcome this fear?
How do we ensure our goals are quality and motivating, not unachievable? In the following article, we will address these questions and explain how you can use professional goals to gain additional skills and boost your career satisfaction.
What are Professional Development Goals? – Definition & Meaning
Professional goals are any goals that allow you to excel in your career, increase/develop your current skills, and develop new workplace skills and strengths.
In many ways, these goals all ultimately contribute to your career success and satisfaction. These goals can contribute to any individual's success. The specific career goals you set, however, will depend on your unique aspirations and dreams.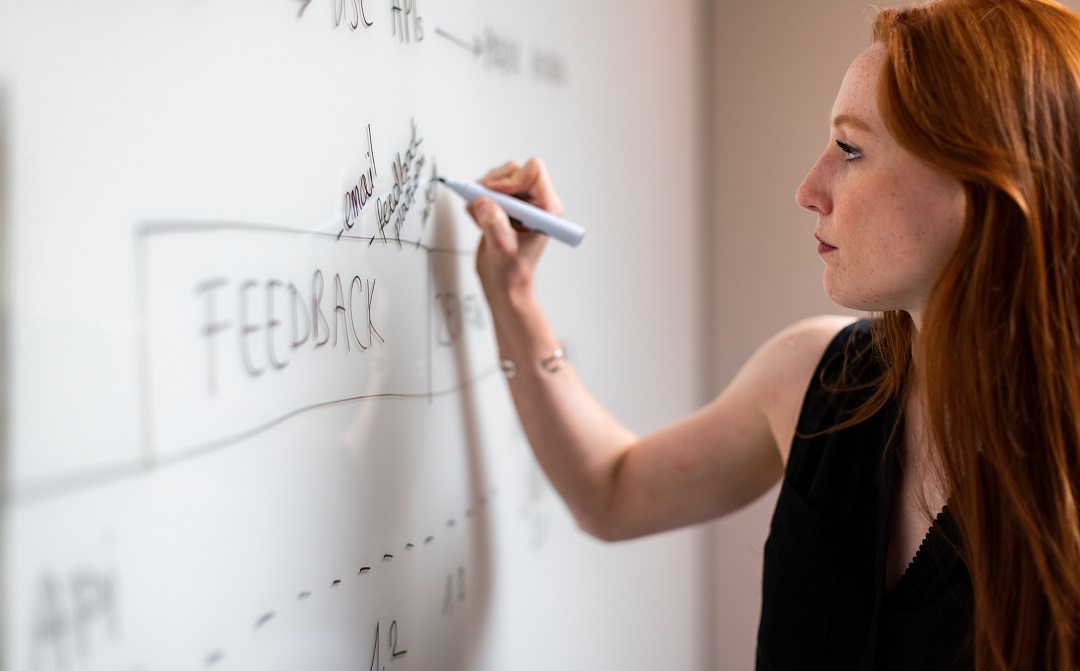 Possible professional goals include boosting your communication skills, getting a college degree or certificate, gaining experience in your given field, getting a raise at work or moving up the company's hierarchy, and pursuing any other career aspirations you may have.
Why are Professional Development Goals Important?
There are a plethora of reasons why this type of goal could be extremely beneficial to anyone's career.
Here are just a few instances where goal setting supports career development:
Gain a clearer vision for your future
Short-term goals are usually well understood by individuals; most know what they'd like their career to look like in a year.
However, have you considered your long-term goals and career a decade in the future? Goals can help you identify your long-term hopes and take actionable steps to achieve them.
Further your existing skills
There is always room for improvement in any individual's career development. Even the most successful people out there, such as multimillionaire entrepreneurs, continue to build upon their skills.
The same is true with anyone else trying to achieve workplace success: honing in on your skills allows you to grow as an employee or leader, which often makes you more successful.
Become a better employee
Employers appreciate dedicated and hardworking employees, especially those who are committed to career development. If you wish to advance your career and build your dream career, consider focusing on achieving your goals.
This can leave a very positive impression on your employer and gives you a competitive advantage over those who simply show up to work for the sake of it.
Boost productivity and efficiency
Keeping a goal in mind can motivate you to push yourself beyond your limits, thus increasing your productivity and quality of output.
To further boost your productivity, break a larger goal into smaller, everyday tasks. It is less overwhelming and your progress can be observed daily.
Professional Development Goals – List of 20 Examples
Goals are unique to the individual making them. However, if you are looking for some inspiration, consider looking at the following examples of goals:
Gain new networking opportunities and further your professional network.
Develop time management skills and improve your productivity.
Get education (a degree or certificate).
Improve your relationships with colleagues.
Each month, read three personal development or professional development books.
Complete a course in leadership.
Become a better communicator within the workplace.
Boost your public speaking skills and become more persuasive.
Join a professional group centered around your key career interests.
Move up the corporate ladder and increase your responsibilities at work.
Get promoted at work.
Volunteer an hour every week to help other departments within your organization succeed.
Choose a skill every month and focus on attaining it.
Receive and give feedback effectively; understand it is not a personal attack.
Ensure you have steady energy levels throughout the day.
Develop a growth mindset.
Give more precise presentations and participate more; hone in on your presentation skills.
Achieve a more maintainable work/life balance and cut back on stress.
Learn to be a leader and an effective motivator.
Be more patient with team members.
How to Set and Create Professional Development Goals
Firstly, ensure that you always keep your goals in mind. After all, if you do not have a target, how can you hit the bullseye? Ask yourself where you would like to see yourself in the next decade (which employer, which industry, working with whom, how long are your dream hours, etc).
Once you understand this, focus on finding what education and skills are required to get you where you want to be. If you are unsure of what you need to work on, simply ask your colleagues or managers.
If you have any performance reviews, be sure to ask your managers to see their feedback. Also, be smart with your goal setting by using the SMART goal method.
Vague goals do not help motivate you or make the goal achievement process any easier. On the other hand, SMART goals give you clarity and direction.
Ensure goals are specific, measurable, achievable, relevant, and time-bound. Try to break down any large goals into bite-sized tasks, so that they are more attainable. Take each goal step by step, so you can stay motivated.
Continue to make time for your goals each and every day. Goal achievement is all about consistency and tackling bad habits one by one.
Regularly ask yourself: how am I doing with achieving my goals? What is holding me back? Addressing such questions can be even easier if you partner up with a friend to keep each other motivated.
How to Measure Professional Development Goals
There are a variety of ways to measure your goal development. At first, measure your starting skill levels before setting goals by taking a pre-assessment.
Over time, follow the strategic plan you have created for yourself and measure your progress by taking the same assessment a few months later. Then, see how much you improved.
The SMART goal method can also help you measure your progress. If your original goal is specific, measuring your success becomes simpler. For instance, if you set a goal of attaining 25% more clients each week, continuously evaluate how many clients you attain weekly and see how close that number is to your goal.
Sometimes, asking for someone else's feedback can help you clearly evaluate your goal progression. They can help you understand how well your more difficult-to-measure soft skills are improving.
How to Improve Professional Development Goals
There are ways to maximize your goal's efficiency. SMART development goals are truly a great guide to setting any goal. Specific goals usually include a specific date target.
For instance, instead of simply saying you want to improve your writing skills, your goal could be 'I want to increase online engagement by 25% when it comes to my articles.'
To be measurable, there should be a way to accurately track how well you are achieving a goal. Attainable goals are achievable. You should aim for goals to be challenging to achieve, but not impossible.
It is better to create smaller, attainable goals than one larger and less attainable one. Relevancy simply means your goals relate to your job and business; they can assist you in becoming a better leader or employee.
Finally, to be time-bound, your goal should simply have a deadline. Remember the mnemonic device SMART to improve the quality of your goals.
How to Improve Professional Development Goals
There are a number of key differences between long and short-term goals.
Here is a list of these differences:
Short-term Goals
These are the goals you would like to achieve soon (usually, ranging from daily goals to monthly goals). Often, a number of short-term goals are what create long-term goals and ensure long-term goals are easier to accomplish. They help you make continuous progress and keep you motivated to achieve your long-term goals.
You need short-term goals to succeed in your career. They can be built upon one another to achieve success. A few possible short-term goals include: losing two pounds in two weeks, completing a project at least a day before it is due, and earning an A in the upcoming mathematics exam.
Long-term Goals
Long-term goals focus on what you would like to achieve in the more distant future. You cannot achieve this type of goal in a single day or even a week. Long-term goals are what fuel your passion and give you direction in life.
They incorporate your values and big dreams for the future. Nearly all long-term goals require the following: careful planning, commitment, hard work, and plenty of time dedication.
These goals are not easy to accomplish. In fact, they take a significant amount more perseverance than short-term goals. Usually, they involve many steps. That is why short-term goals are often incorporated into longer-term goals.
Long-term goals are often quite ambitious. Many people believe that the bigger the goal, the better (because the challenge pushes you to achieve beyond your perceived limits). However, long-term goals are also very overwhelming at times.
You must approach them one step at a time. This is where short-term goals are helpful: they can give you an outline of steps to take in order to achieve longer-term aspirations.
Examples of long-term goals include: losing 100 pounds in a year, get promoted to a senior position in the next 2 years, get accepted into my dream university by senior year, or scale my business to $2,000,000 in revenue in the next 5 years.
Professional Development Goals Examples for Managers
Even managers can benefit from professional development goals.
Here are just a few examples:
Become an effective communicator
Communication can boost a team's productivity and increase an organization's revenue.
Interacting with your teams efficiently is key toward being a good motivator and supporting everyone in your team.
Boost coaching abilities
Many individuals are natural coaches, but for others, coaching is an acquired trait. Managers must be able to bring out the best in all of their employees.
Good coaches are able to bring out their team's strengths and create growth-oriented environments.
Consistency
Being consistent means being fully present and focused when you're with someone. It also means that you keep your promises. What are some ways to show consistency in remote teams?
Always try to be available on the same days and times each week for your team, regardless of where you are (at home, out at a restaurant). An effective team is a consistent team.
Be a great motivator
When employees are unmotivated, there is less productivity, more negativity, an increased risk of conflict, and less communication.
Speak to employees about their goals, and incorporate that into their assigned tasks and duties. Through motivation, you can boost your employee's morale and maximize their efficiency.
Increase productivity
This is one of the most important professional skills to acquire. Boosting even a single employee's productivity can benefit an entire team.
Set productivity goals, continuously meet them, and challenge yourself to achieve even more output over time.
Improve retention rates and lower turnover
Success in business often relies on retaining your key talented employees. Lowering turnover rates helps ensure stability and lessens the monetary burden on your company.
Teach leaders to create a supportive work environment that reflects their values as well as encourages employees to further their careers within your organization.
Professional Development Goals Examples for Teachers
There are a plethora of goals teachers can aim to achieve.
A few of these include:
Get more organized
Organization reduces stress, makes your reaction time quicker, and increases your efficiency. Organize your printouts, create a digital binder, and create/sort through your storage bins.
Be more receptive to feedback
Each month, check in with your students to get some genuine feedback. Your students could fill out a feedback form or talk to you directly.
Ask them how they are feeling, what they learned, whether they enjoy the class, and what they would like future lessons to incorporate. Consistent feedback boosts both the teacher's and student's performance.
Collaborate with fellow educators
Teachers are stronger when they support one another, whether through sharing resources, being there when some needs to talk, or giving teaching advice.
Become a mentor to new teachers or seek a mentor if you are new to the job. Discuss which strategies are most effective and maintain the support network.
Create an online presence
Having a blog or creating a website can help students and parents stay informed. It can also serve as a way to organize your lessons or planned activities, acting similarly to a schedule.
Since technology is so innovative, take advantage of it and use it for your student's benefit.
Incorporate self-reflection into your routine
Consider starting a journal and keeping track of what you feel. This can help you become more mindful and makes positive change easier to achieve.
You will get a better understanding of not only yourself but also more understanding behind what drives your teaching. It will benefit not only your career but also you as a person.
Frequently Asked Questions About Professional Development Goals
What are Professional Development Goals for Teachers?
There are a number of professional common goals teachers should strive for. This can include making learning fun for students, being more mindful, cultivating relationships with colleagues, being more involved online, integrating technology, avoiding burnout, becoming more organized, being receptive to feedback, and mentoring other new teachers.
Every teacher had their own set of goals, but most of the time, these goals focus on providing students with the best education possible.
What are Professional Development Goals for Leadership?
Leaders should set professional goals that reflect their aspirations for their organization's future. Clearly, since each company is different, their leaders will also have different goals.
Possibly, your personal development goals could include being a better listener, showing more confidence, becoming more comfortable with public speaking (being more persuasive), finding more efficient ways to lead your company, boosting your adaptability, acting as a mentor to your employees, being open to constructive feedback and giving genuine criticism, improving communication skills, thinking more creatively/developing a competitive advantage, showing empathy, lowering turnover while boosting retention rates, and being more open with your employees.
How to Set Professional Goals for the Next 6 Months?
When setting goals for any time frame, remember the SMART goal setting method. Look at what you currently need to improve in at work. If you are unsure of your weaknesses, ask your colleagues or bosses for some feedback.
Once you understand what you need to improve, create a goal that is specific, measurable, attainable, realistic, and time-bound.
This means the goal should include specific data targets, be easily trackable, challenging but also achievable, keep potential hurdles in mind, and should have a specific deadline (in this case, 6 months in the future).