4 Ways Workplace Diversity Can Help Leveraging Your Strengths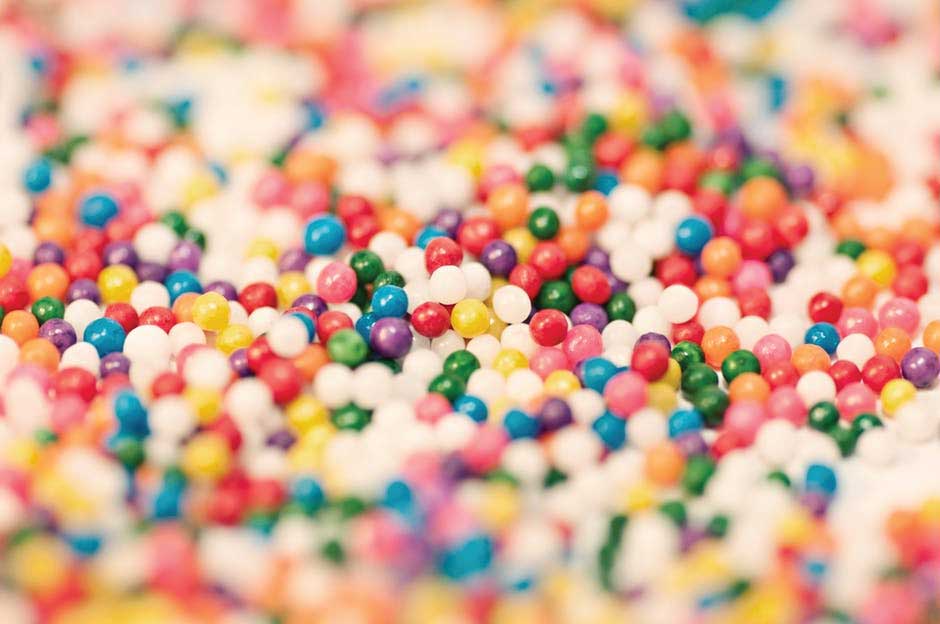 Gone are the days where we left our unique identities and individual quirks at the door in favor of fitting in at work. Instead, workplace diversity and inclusion has been given merit in the modern, multilingual, multicultural organizations of today. And for good reason.
We've moved into an era where distinct differences between people are valued. For example, companies like Hyatt, FedEx and BCG recognize that fostering a diverse company culture creates a positive, inclusive environment.
Similarly, having an inclusive and diverse culture at work has become a major deciding factor for job seekers. Research from the Diversity Council Australia found that employees who work in inclusive teams are more satisfied at work. And it's no secret that happy employees are more productive.
However, the advantages of onboarding people from different walks of life go beyond creating a pleasant place to work. Evidence shows that fully embracing peoples' cultural backgrounds, ethnicities, sexual identities and race is actually good for business.
Studies confirm that workplace diversity contributes positively to business outcomes. For example, in the US, ethnically diverse companies are 35% more likely to financially outperform the national industry median.
Belonging to a company – where you feel valued for who you are and where your core values are aligned with what you do – motivates you to bring more to the table.
In addition, a collaborative and innovative culture is created, where individuals are proud to leverage their defining identities. By changing the way we see our differences, we recognize that the very things that set us apart from one another are also our strengths.
Here are some tips to help you to realize your full potential at work by leveraging your uniqueness.
1. Prioritize Workplace Diversity From The Get-Go
Searching for meaning and purpose at work? There is more to finding a good job than salary and benefits. On average, people spend 1,960 hours a year at work. This means finding a company where you feel you are valued beyond your race, gender, ethnicity or culture should be an important deciding factor on your dream job checklist.
How do you find out if a company is diverse? Do some research on an organization's leadership and employees beforehand. A quick and easy way to do this is to go on platforms such as LinkedIn or Facebook.
Take note of the diversity in the workplace in terms of their employees and watch out for those companies that only hire a certain group. This may be a red flag that shows management biases which could become an issue in the future.
At the same time, you may want to dig deeper into the way the company communicates growth and support for all kinds of people. Are they supporting any minority groups with special development programs? Have they openly acknowledge the right to equal pay? Do they show appreciation for diversity and inclusion among their employees and celebrate their multifaceted teams?
An organization that values workplace diversity and inclusion will value all of your unique qualities.
2. Do Your Diversity and Inclusion Due Diligence
Equality is not a nice-to-have anymore. Many companies have legal policies and practices in place to build solid foundations of diversity in the workplace.
It's up to you to cover your bases by asking hiring managers these questions about policies to promote workplace diversity and inclusion:
Do you offer diversity training programs?
See if the company offers ongoing training about legal implications of diversity in the workplace including discrimination and harassment. Communication about expectation management with regards to diversity in the workplace helps employees build better relationships and mutual respect.
What hiring policies do you have in place?
To ensure there is no discrimination against age, race, religion or ethnic background, ask about their Equal Employment Opportunity Policy. You want to work for a company that acknowledges your worth based on your experience, skills and knowledge.
What about equal pay and compensation?
It goes without saying that every employee should receive compensation fairly based on their contribution.
It doesn't matter if you are a new employee or have been at a company for a while. Asking these questions will demonstrate how important working for an inclusive, progressive organisation is to you.
3. Leverage Your Differences and Collaborate with Others
People with unique backgrounds and life experiences think in a unique way. As a result, they will come up with different ideas. The more variety, the better. By acknowledging that your uniqueness is what sets you apart, you can take advantage of own experiences and add value in creative problem-solving.
In fact, this goes for your colleagues and team members too. You shouldn't only tolerate, but collaborate with others who may have differing and even opposing views to you. In other words, by embracing our differences, we can learn from others and collaborate in ways that may even lead to ground-breaking ideas.
There is a whole field of research dedicated to the collaboration of diverse people termed 'cognitive diversity'. Studies confirm that combining individuals' unique traits leads to better solutions and reaching business goals.
Leveraging our own unique personality strengths and of others around you is the best of team building techniques – every single team member will have the opportunity to realize their full potential.
4. Make Opportunities to Interact with Your Diverse Coworkers
Surrounding yourself with like-minded people at work can make you feel comfortable. But after a while it becomes boring and you can handicap yourself. Therefore, don't cut yourself off from all of the unique perspectives of those who are different from you.
Help promote a culture that nurtures new ways of thinking by building relationships with others who are completely different from you. Get to know others better and uncover their unique backgrounds. Take someone new for lunch or grab a coffee with a colleague from a different department.
Equally, if you feel your office lacks interaction between different groups or departments, create opportunities for diverse co-workers to interact. You can do this by starting an advocacy group or community program. Consequently, you will unite people with common interests, give minority groups a voice and create interest among those who are unfamiliar and who want to know more.
To sum up, it's easy to forget that what sets us apart as individuals are our biggest assets and strengths. We all want to work in an environment where we are valued for who we are as individuals. In the end, building an environment that promotes workplace diversity and inclusion makes individuals feel valued for who they are. As a result, it's not only good for people but even better for business.